The country is the backdrop for many Netflix series, CNN regularly boardcasts about crime and then there's that wall. Mexico.. it all seemed a bit too exciting for a woman, traveling by herself. Fortunately, Mexico is a huge country so avoiding the American boarder and infamous states is quite easy. Traveling through Mexico suddenly seemed no more exciting than walking through Amsterdam wearing a Feyenoord shirt. I decided to go for "safe" and went on a trip to the Yucatan Peninsula. It was fantastico! At least..
Travel sickness
It's best to leave your Feyenoord shirt at home. Instead, bring ORS, broth and diarrhea inhibitors. Traveler's diarrhoea – as it is called – is caused by a bacteria. One of which your body screams: 'get the hell out'. You can get it from contaminated food or water. The chance of getting it is always present but Mexico is listed in the top 10 countries. I've been to a lot of places and ate at foodstalls and markets but I wasn't so lucky this time. So unfortunately I could not enjoy Mexican cuisine as much as I would have liked to. Obviously I had a taco but I ordered one instead of three. 'Necesito tomar tranquilo con la comida mi amigo'. What can one do? Nothing much but it is advisable to be careful with raw vegetables, pre-cut fruits and ice cubes. Also take in mind that it can get humid so you'll probably be sweating a lot aswell. Some salt and sweet lime might be a good idea. I would replace the tequila for drinking water. Just saying.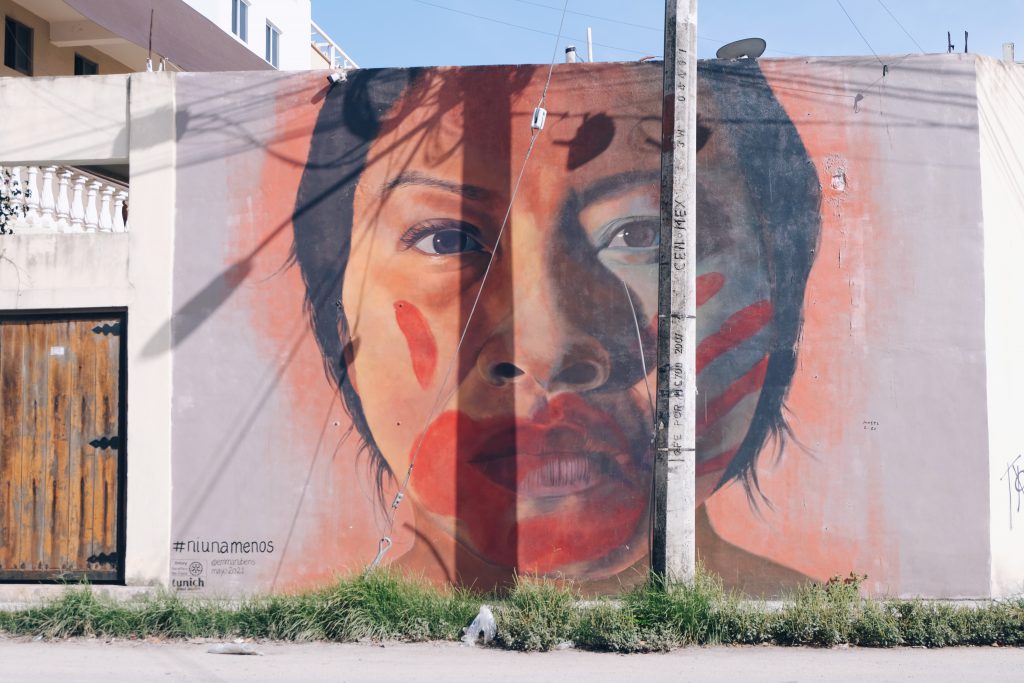 Skip Tulum
Tulum has little to nothing to do with Mexican culture – if you'd asked me. To me it's a perfect example of how mass tourisme – and the influencer syndrome – takes away the charm. In Tulum Pueblo you may find something that resembles Mexico but you have to realize you pay twice as much for almost everything. Don't get me wrong: for some Tulum might be paradise but please don't beleave the instagram hype. It is such a shame as the surroundings are stunning. Nevertheless, I am telling you to skip Tulum and visit Bacalar or Isla Holbox instead. You will also find a lot of tourists here but to me it felt more real and more relaxed. More over you don't pay double for EVERYTHING. Bacalar is located along Laguna de los seite colores and is best experienced on a sailboat. You can also spend a day floating in the clear blue water at Las Cocalitos or Los Rapidos. I took a salsa class aswell.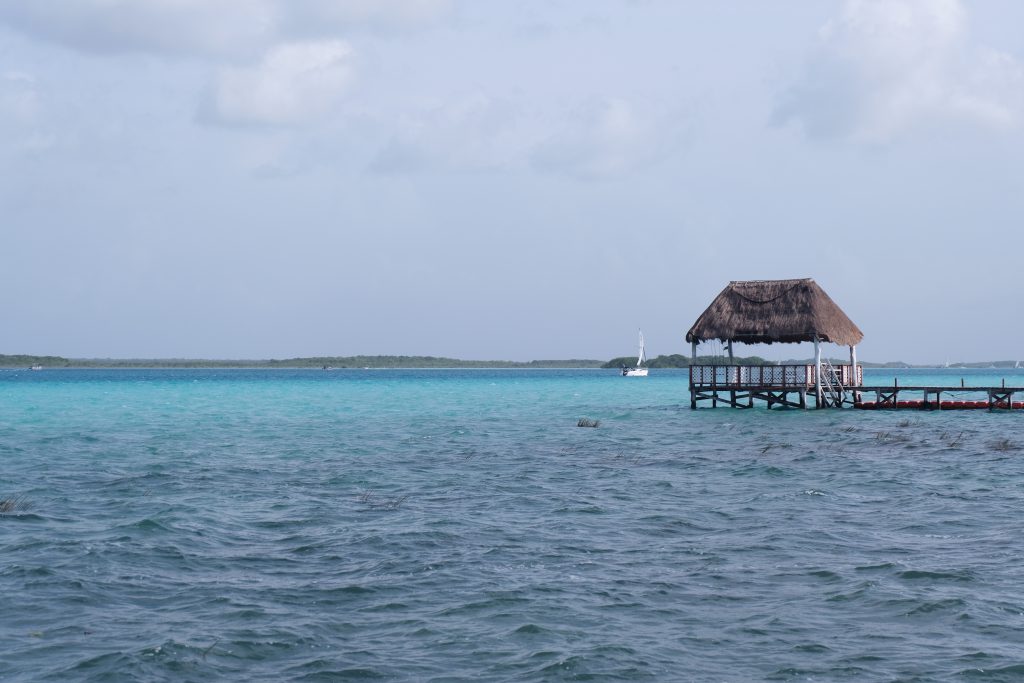 Like Tulum, Isla Holbox has beautiful beaches. The difference is that you can visit the beaches for free. Punta Coco – for example – is relatively quiet. Besides the fact that you can chill in a hammock at a beach bar all day for a few bucks, you can also stretch out your towel under a palm tree. There are no cars on the island. People move around in golf carts or on their bicycles. Just like in Tulum Pueblo you will also find a lot of street art on Isla Holbox. With a bit of luck you can see the plankton glow in moonlight. In addition, flamigos seem to sunbathe near Playa Mosquito and you can swim with whale sharks if you want to do so. What I did? Todo nada! I loved it. Last tip: go to Hot Corner at night. Practise your dance moves and talk a little Spanish. Great fun guaranteed.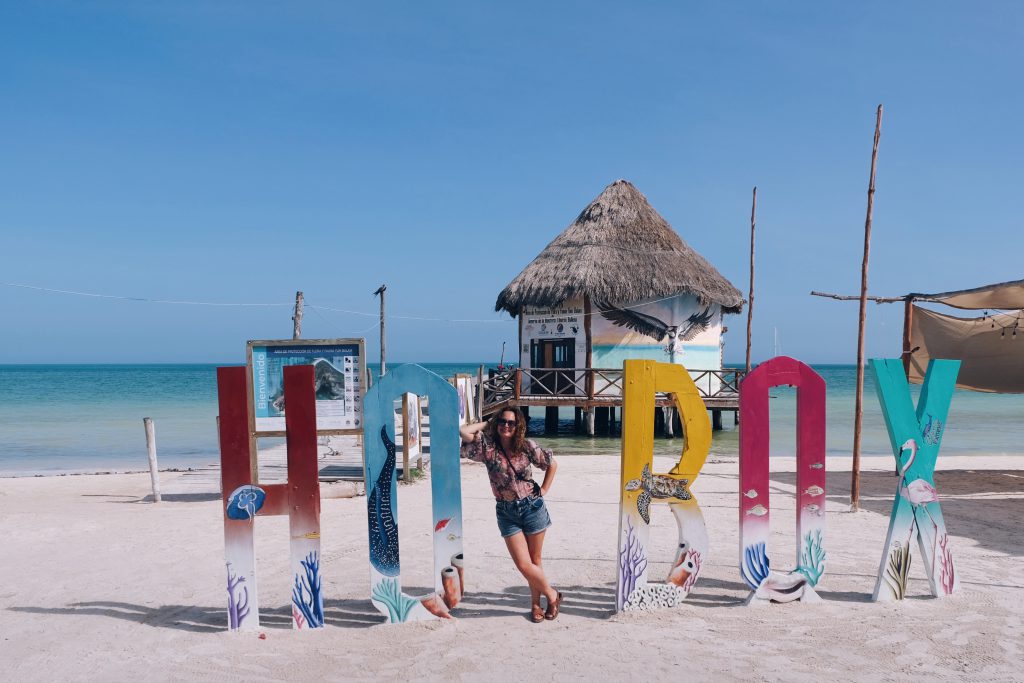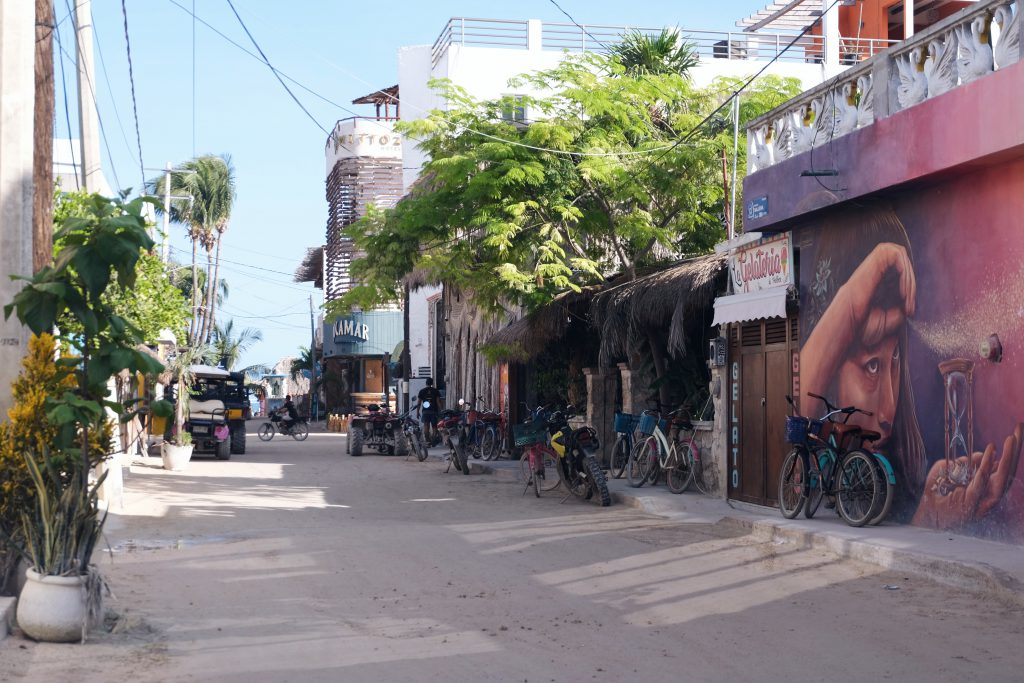 Visit one (or two) cenotes
A ce-what?! A cenote is a cave or sinkhole filled with clear blue water. One believes that there are over six thousand cenotes in the Yucatan region. Only half of them have been discovered and can be visited. A cenote is a sacred place for Mayans. The Maya see cenotes as the gate to the underworld also known as the realm of the death. Back then, cenotes were used to perform sacrifices – which included humans from time tot time. Nice thing to know before entering one. Nowadays cenotes are very popular for swimming among tourists and locals. During my trip I visited eight in total. You enter some cenotes by literally stepping into a hole (using stairs though). Underground cenotes are especially special because the cave often has an opening through which sun light shines through. It's a beautiful sight. Other cenotes are open. The glint of the sun light in the water is equally stunning. At deeper cenotes, people jump into the cenote from different heights. Looks like great fun! However, my scared ass did not dare. There was this Mexican kid who started encouraging me in Spanish. He grabbed my hand and counted off: 'uno, dos, tres..'. At cuatro he was in the water while I was still standing at the edge of the platform. 'Lo siento, lo siento', was all I could say.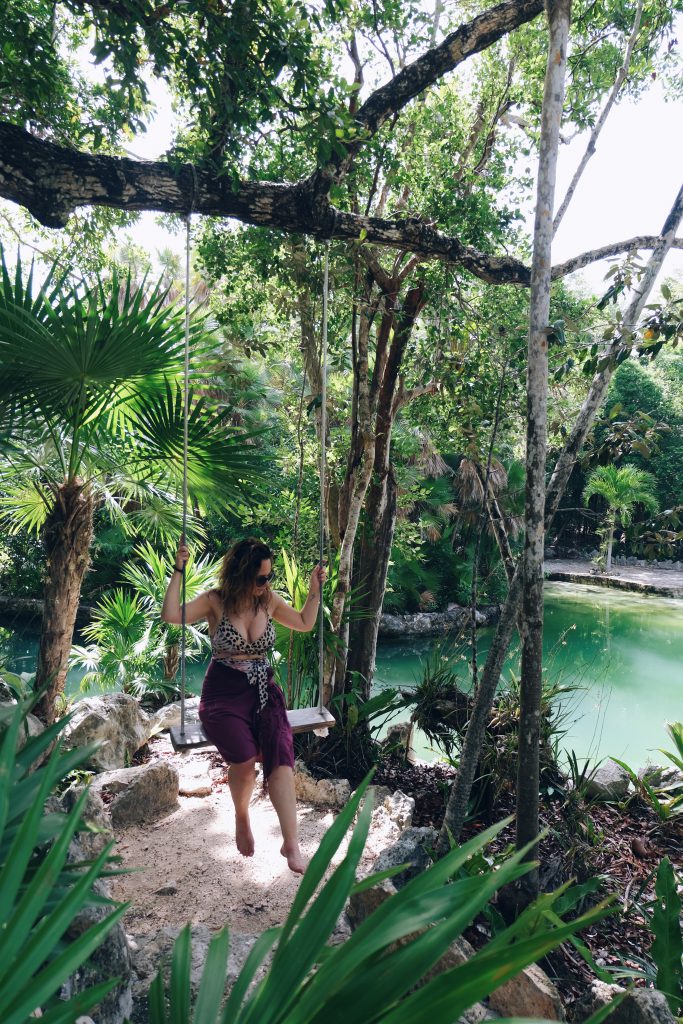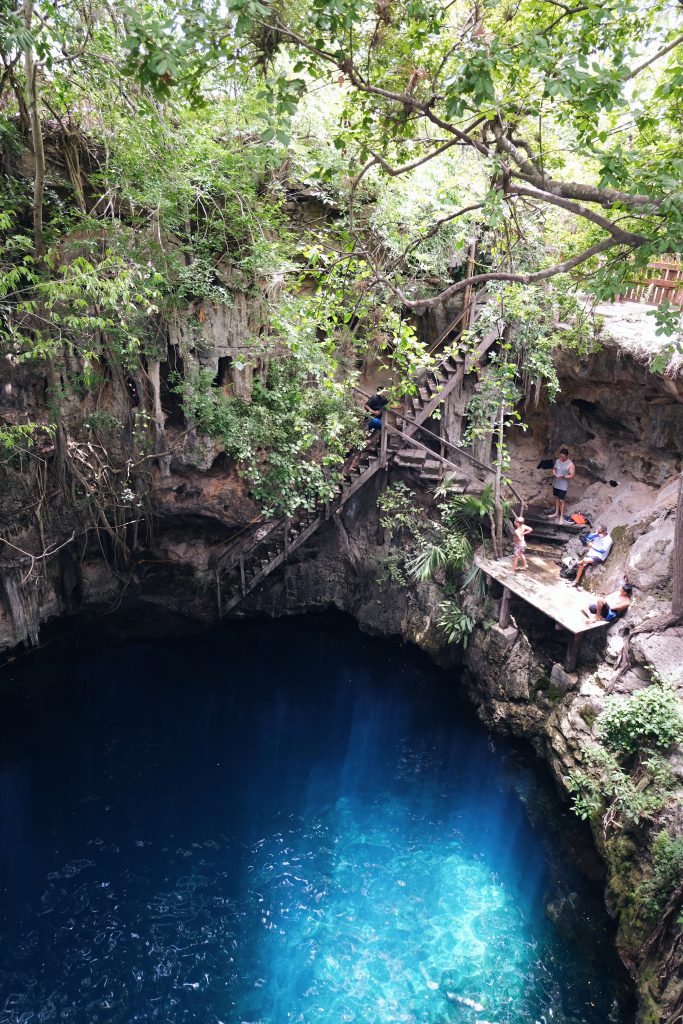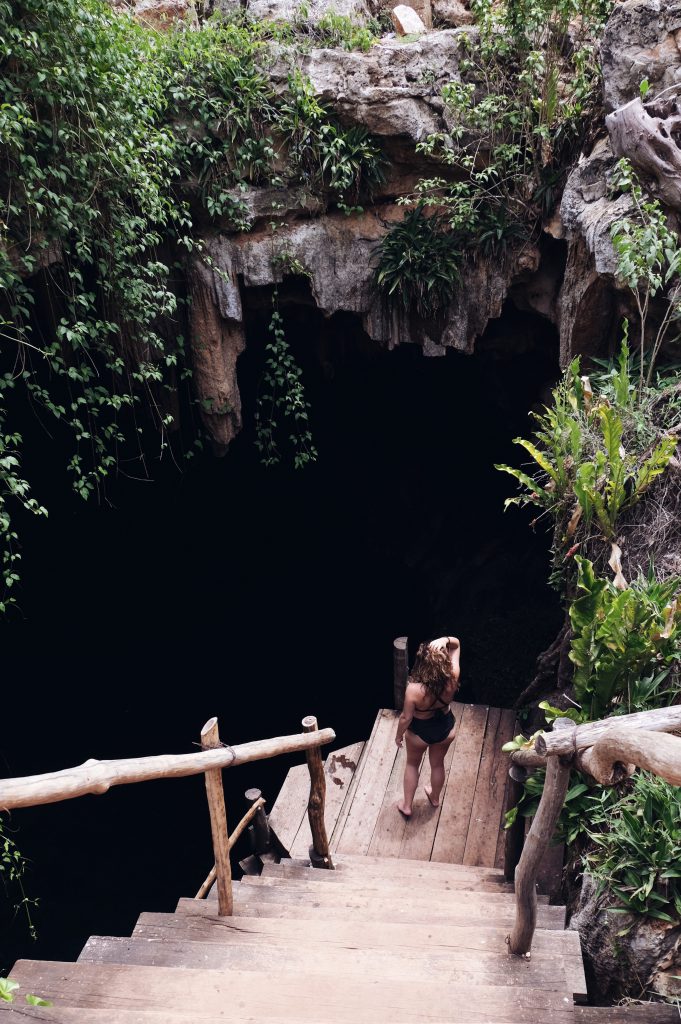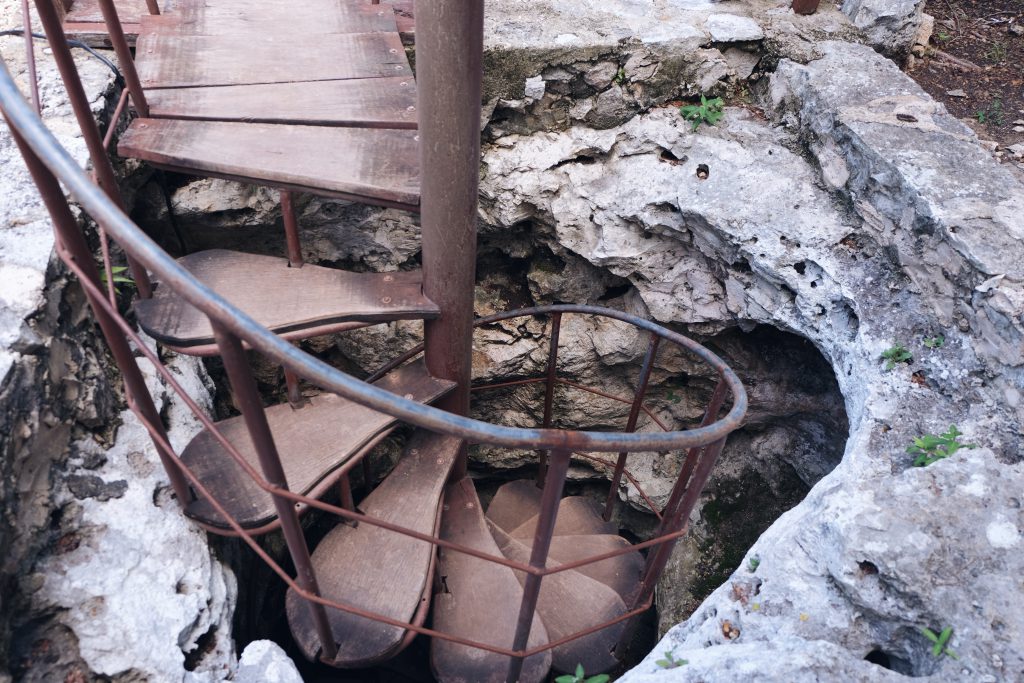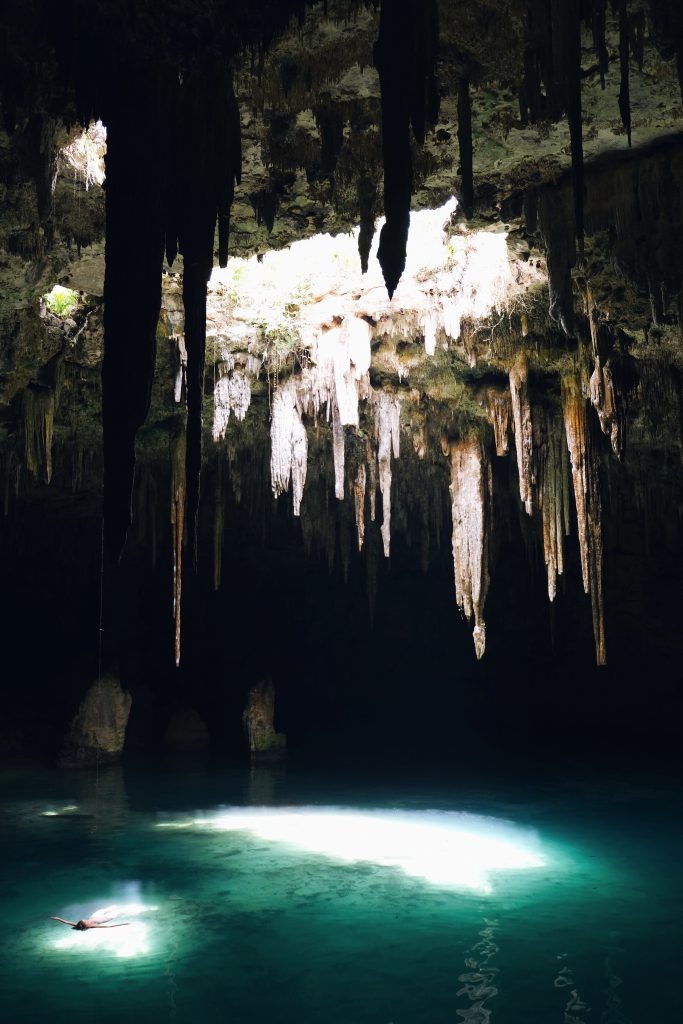 Maya ruïnes
Chtizen Itza is pretty much the figurehead of Mexico and is one of the seven wonders of the world. That's why you should put in on your must-see-list. I did not and went to Mexico without visiting the biggest attraction of all. I will tell you why. Chitzen Itza gets about eight thousand visitors a day. There are a number of other ruins nearby, which may only attract a hundred people a day and are just as mindblowing. In addition, these less-known ruins haven't been fully resorted so are more authentic. Besides that, you are allowed to climb some of them. I believe that adds to the experience. I found Calakmul the most special Maya ruin. It is a bit more difficult to get to but it is so worth it. The view from the top will leave you speechless. Near Valladolid you'll find Ek'Balam, which is also a good option. The first two hours at Edzna I was only with a handful of other people. Roaming by yourself in an ancient city has something enchantic about ut. In Uxmal you are not allowed to climb the ruins anymore but the temples are more well maintained. Therefore details are more visuable. Maybe you think to yourself: 'Maya who?' Well Mayans were Indigenous people who mainly lived in Central America. Mayans believed there were three worlds: the upper world of the gods, the middle world on earth and the underworld of the dead. The temples were build that high to be closer to the gods. They were quite advanced when it comes to astronomy and mathematics – so it is said. Although they were proven wrong about the ending of the world, their writing and engineering have been important discoveries.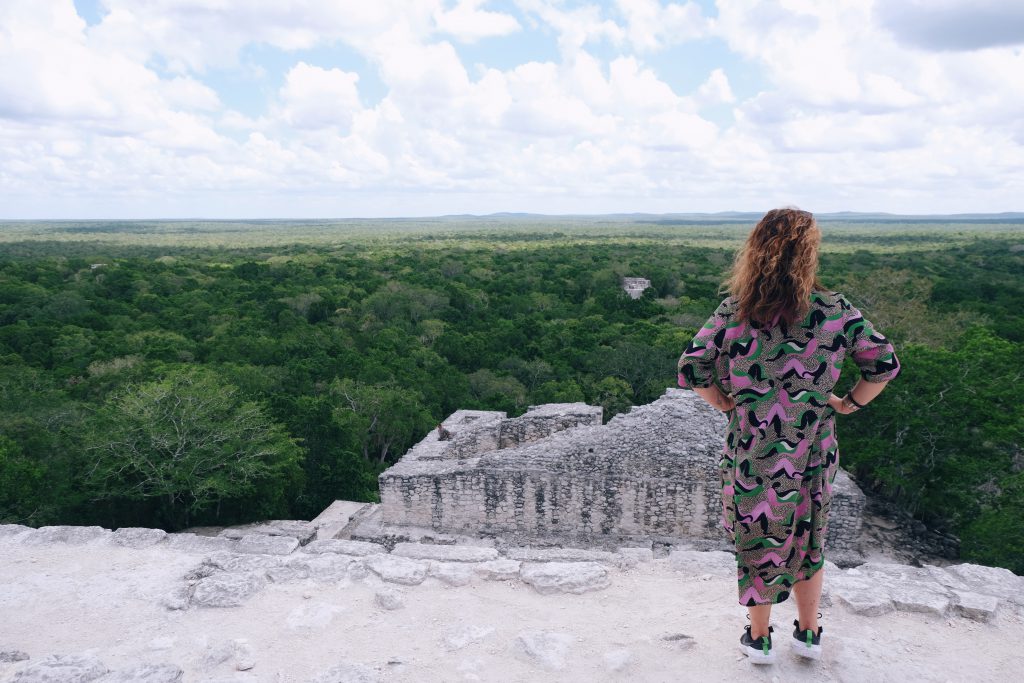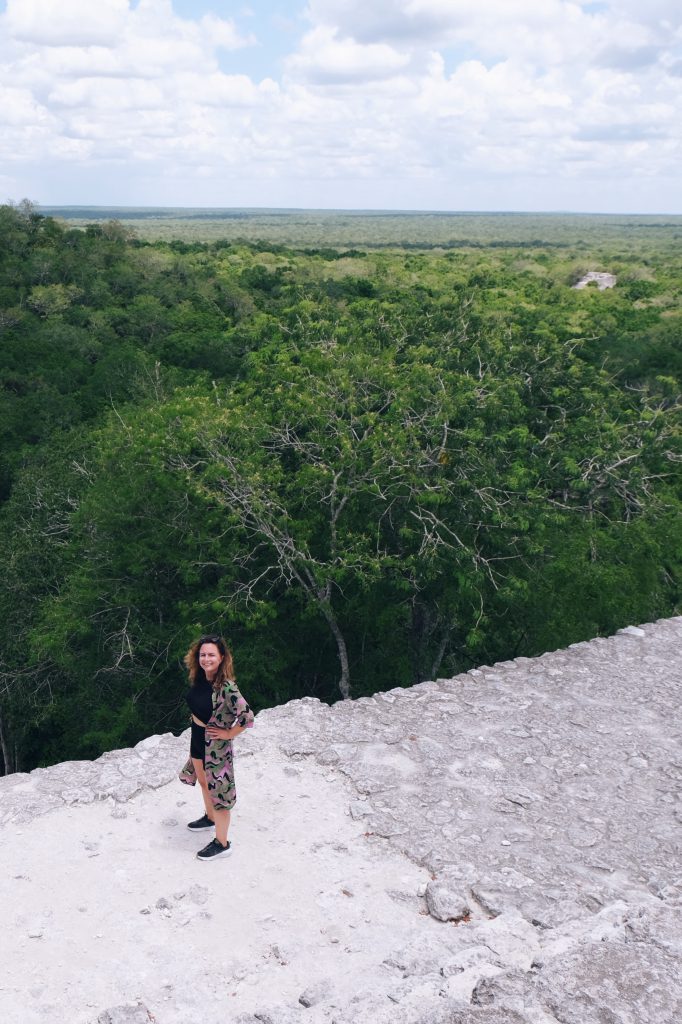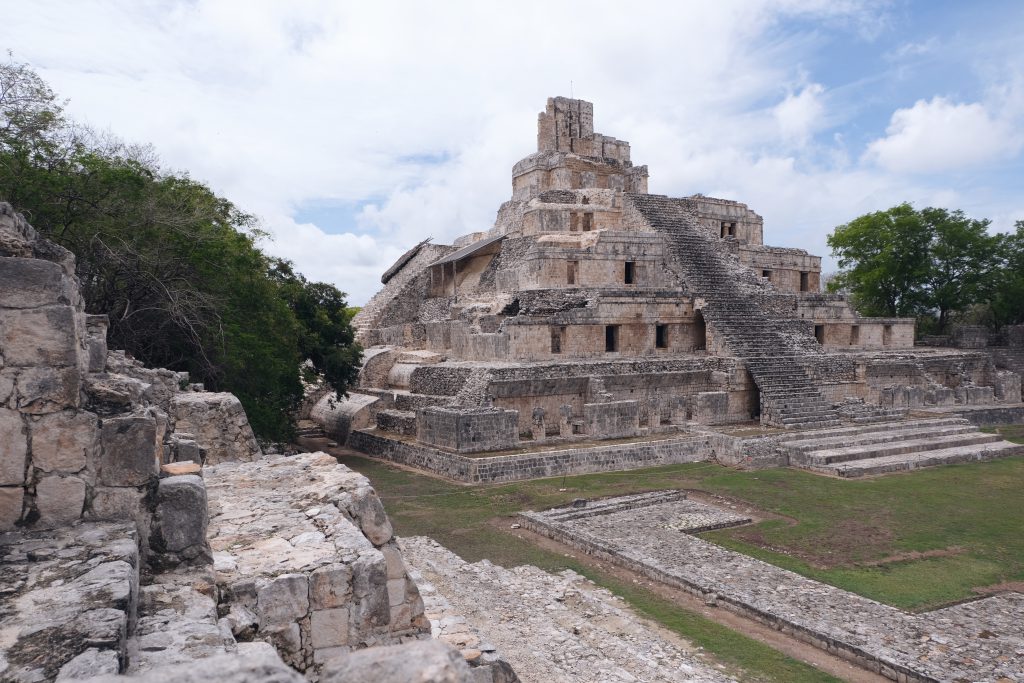 Picturesque towns
Merida is the capital of the state Yucatan. This is where you will feel and smell the real Mexico. It is everything but touristy. Merida calls itself the safest city of the country. Whether that's the case, I can not say but it does have a very relaxed atmosphere. Merida is definitely a good base to explore the area. There is plenty to see and do but a visit to the local market is an absolute must. Be sure to try some typical Yucatan dishes and buy yourself a souvenir to take home. I went on a food tour with Guide Flavia and had an amazing afternoon.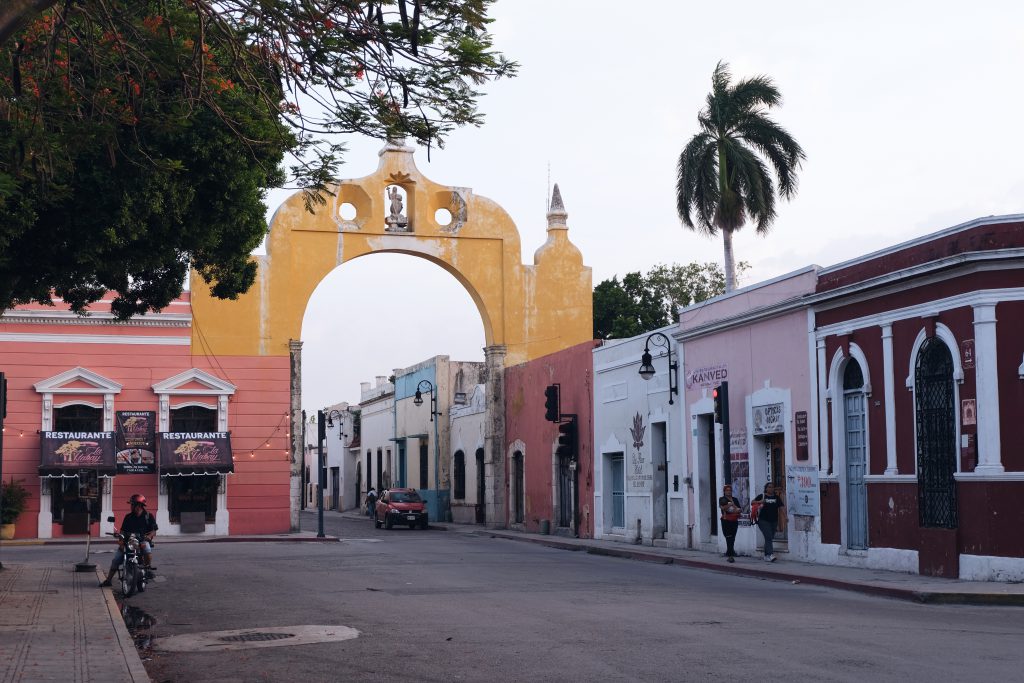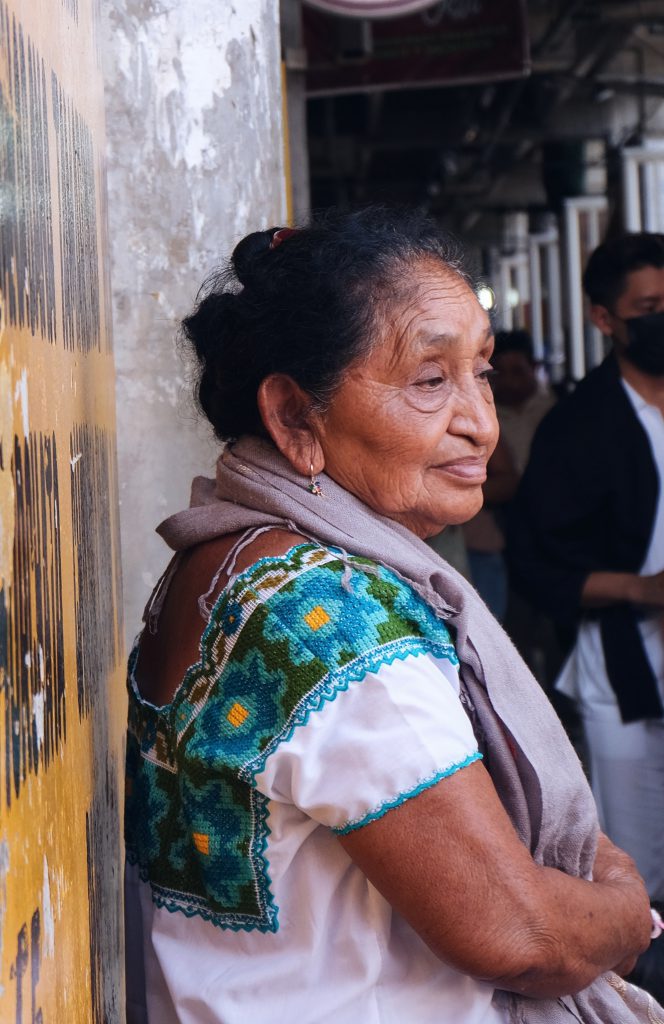 Colourful Campeche is located along side the Gulf of Mexico. According to UNESCO the city center is World Herritage. When you enter the city walls it's like stepping into a fairytale. The old center is very atmospheric and the people are super friendly. It's nice to just zigzag your way through the city streets and be surprised about what the city has to offer. Be sure to climb up those city walls and visit the central square with its beautiful church. There's a lot going on here after sunset. I also visited Fuerte San Miguel and had a walk on the malecon in the afternoon. It's nothing like the one in Havana but it will give you a breath of fresh air. Something you'll need occasionally in the Mexican heat. Unfortunately it was pissing late afternoons but I am sure the malecon will give you a lovely sunset view when the weather conditions allow it.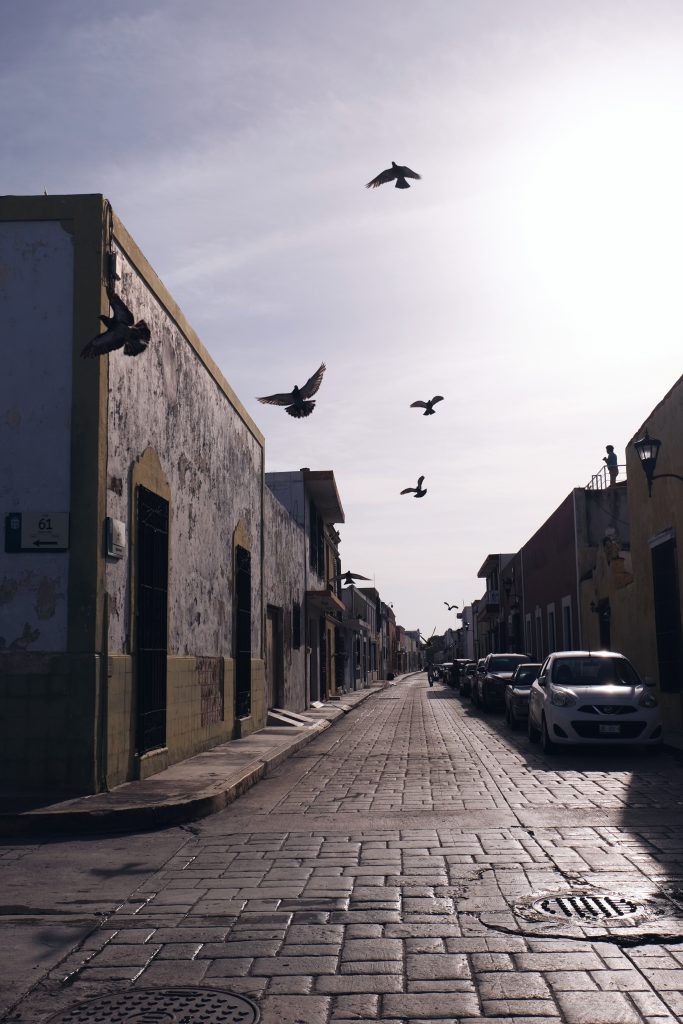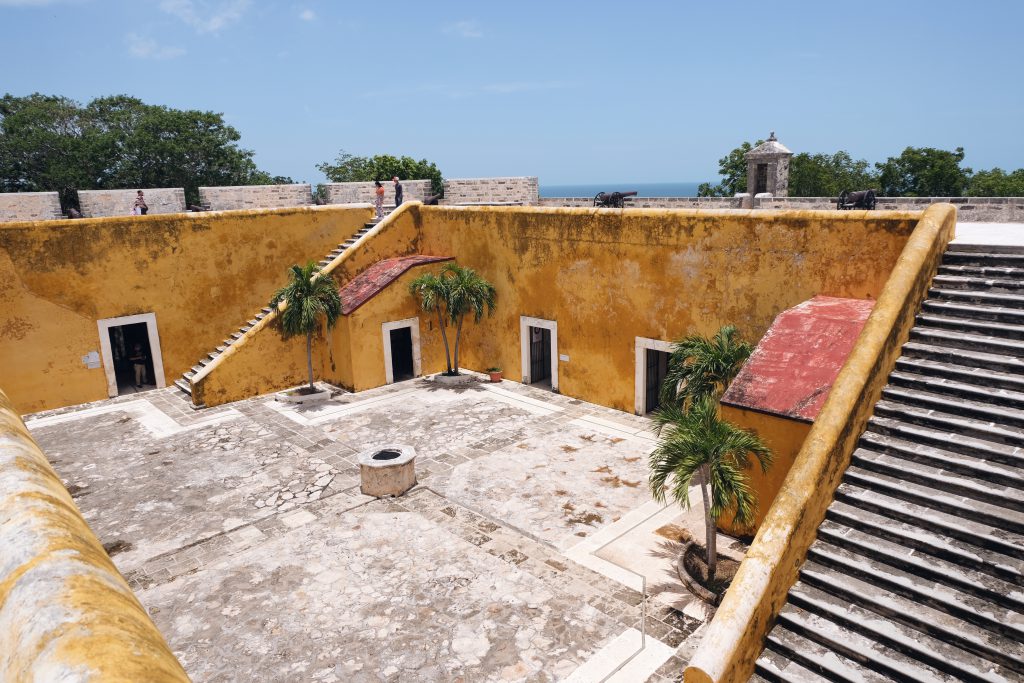 The more discovered Valladolid is as colourful as Campeche is. Mexico listed this town as one of the pueblo magico of the country. Many people stay in Valladolid to explore the surroundings because within half an hour's drive you will find Chitzen Itza, Ek'Balam, cenote Ik Kil and many other attractions. With that, Valladolid can perhaps be seen as the heart of Yucatan. The city is definitely alive! Rightly so that more and more people are visiting Valladolid. The central square is one of the nicest in Yucatan and the cathedral probably one of the prettiest in the region. In addition, a visit to Mercado Municipal is also highly recommended here. Go early for an authentic market experience. I spontaneously became a vegetarian – for a day that is. Walk towards Convento de San Bernardino de Siena taking Calzada de los Frailes. Here you will find the letters of Valladolid, as every city throughout Mexico has letters of that city. Take a picture at least once. The street leading you there has a lot of nice boutique shops and restaurants. Not to be missed is the cenote in the middle of the city center. That alone makes cenote Zaci special and worth a visit.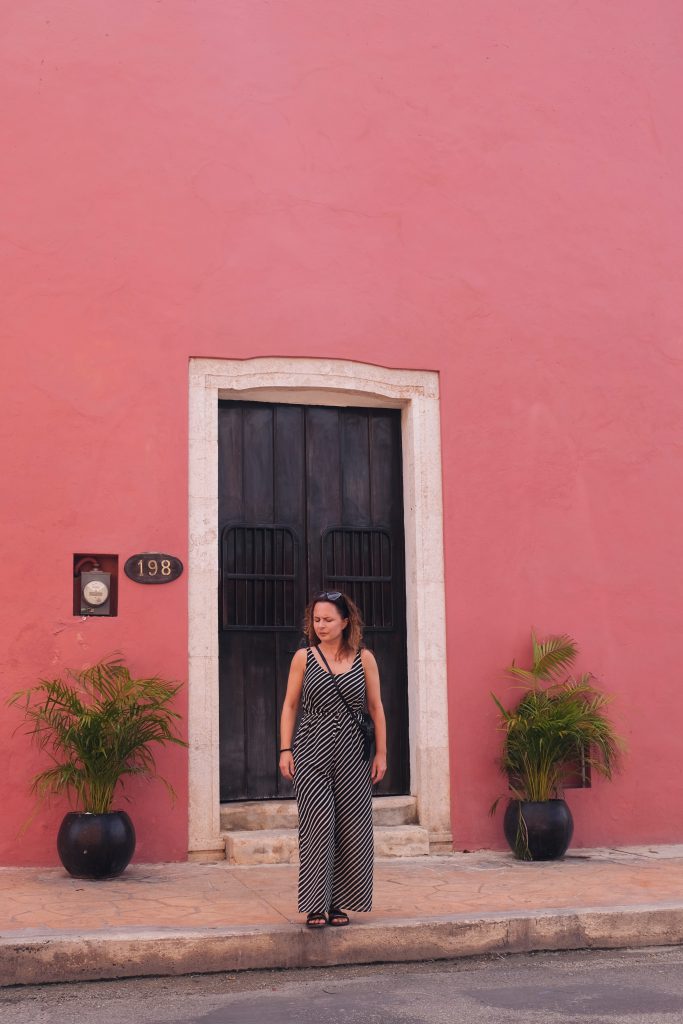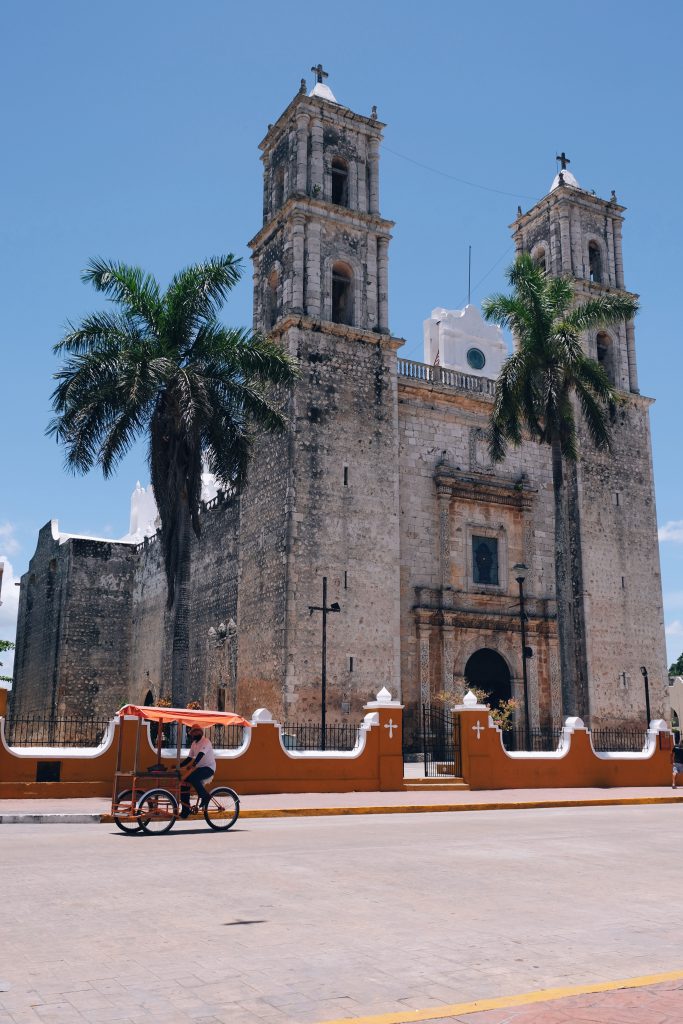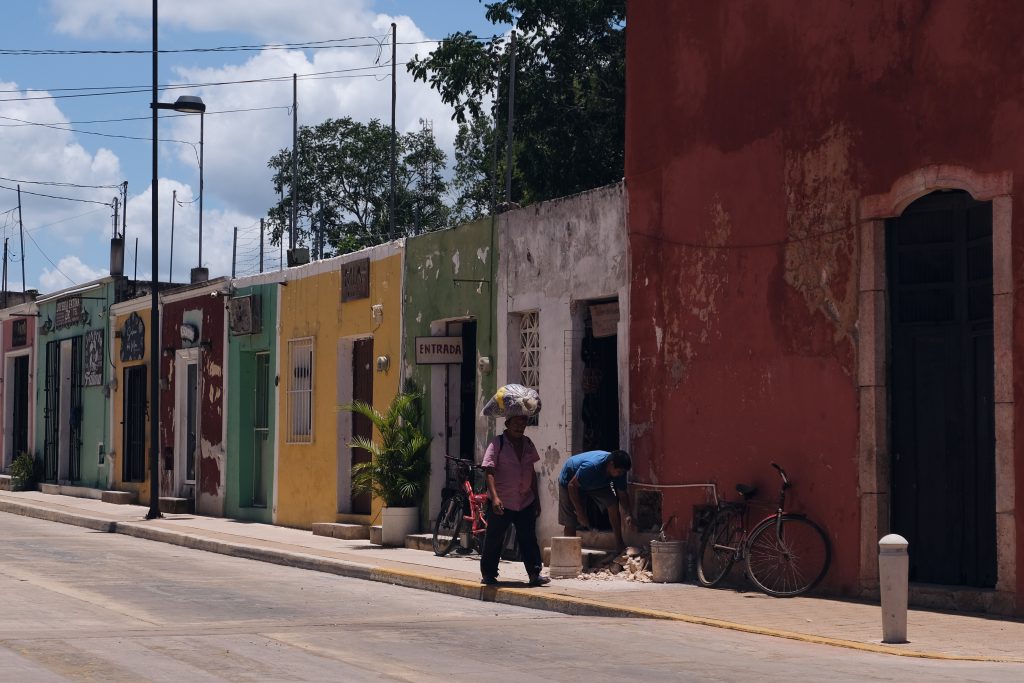 Vervoer & verblijf
Getting around Mexico is very easy. Although renting a car naturally gives you more freedom, public transport is also very doable. The ADO buses will take you to almost every major and well-known town. The buses are clean and comfortable. They generally leave on time and your ticket will be checked before boarding. Easy peasy. On site you can take a collectivo to get to a cenote or Maya ruin. These taxi vans are a little less convient and comfortable but a fun experience though. In the city you will often have a pick-up point. On route they will drop you off where ever you want. On your way back, you patiently wait along side the road where you were dropped off. Usually the driver stops when he sees you and has space. Hitchhiking is very common in Mexico so passing cars will probably stop occasionally aswell. Hitchhiking in a foreign country might be something you are warned about. Please use your common sense but if it feels good: go for it! It is the best way to get in touch with locals. If you want to visit several sights in one day hiring a private driver is a good idea. It will cost somewhere between 50 to 75 euro for the day. Whether you are by yourself or traveling with a group of four. Your driver might suggest a thing or two. My driver took me to his friends in the neighbourhood, who still live by some Mayan customs. It was very interesting!
Long live Airbnb for treasure accommodation. Since Cuba I like to opt for locally run guesthouses or stay at private homes. In Campeche and Merida I stayed at very cute homes run by locals. I kinda envied the interior. In any case, it has given me a lot of new inspiration for my own casa. In Valladolid I stayed with a young family. You may have a little less privacy but you will be invited to the kitchen table. There is really nothing more fun than that! You should stay with local people at least once if you want an unique experience. In the end, it is not what you've seen that stick with you the most. It's the people you meet and the stories they tell you. Oh how I love to travel..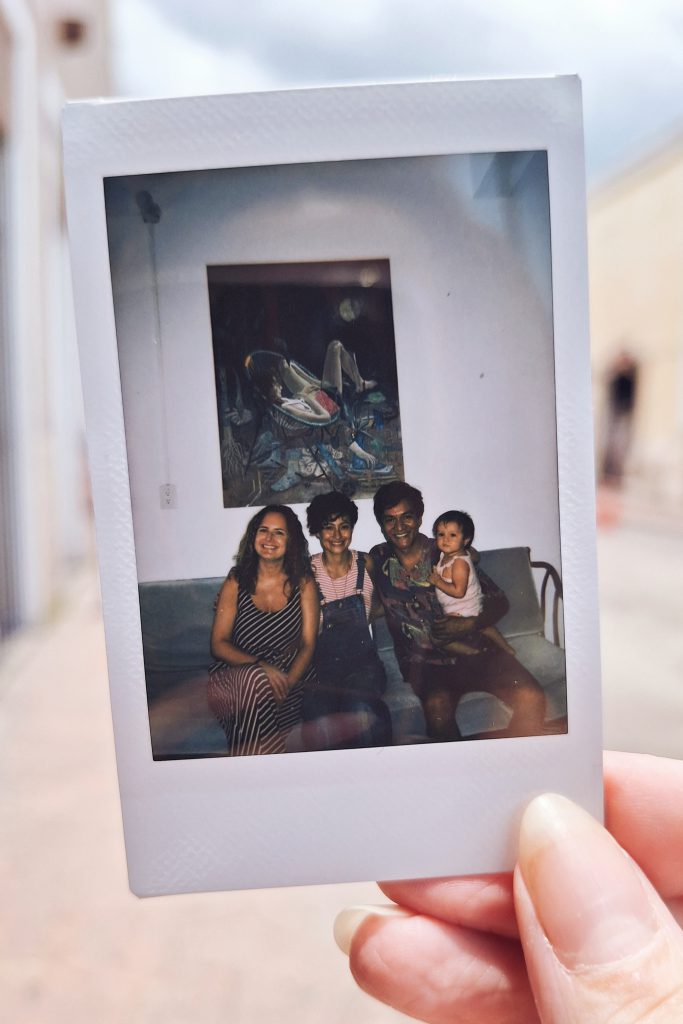 On to the next one..