Let me start by saying Mount Bromo is an absolute must when travelling through Indonesia. However, everything around it doesn't feel very pleasant to say the least. Arriving at Malang train station I noticed that getting to the foot of the volcano is less enjoyable compared to my other experiences throuhout Java. I was welcomed by unfriendly men who dumped me on a bench next to the station. "Wait here untill we leave." Wondering when that is? As soon as there are enough fellow passengers to fill the van – which has had its day by the way. The wait doesn't last long, because obviously I wasn't the only tourist trying to get to Mount Bromo. It is, however, the first time I'm confronted by a 'fuck-you-mentality'. There is little hospitality involved. I mean: pleanty of others instead of you! What a contrast to the experieces I've had so far. But what you gonna do?!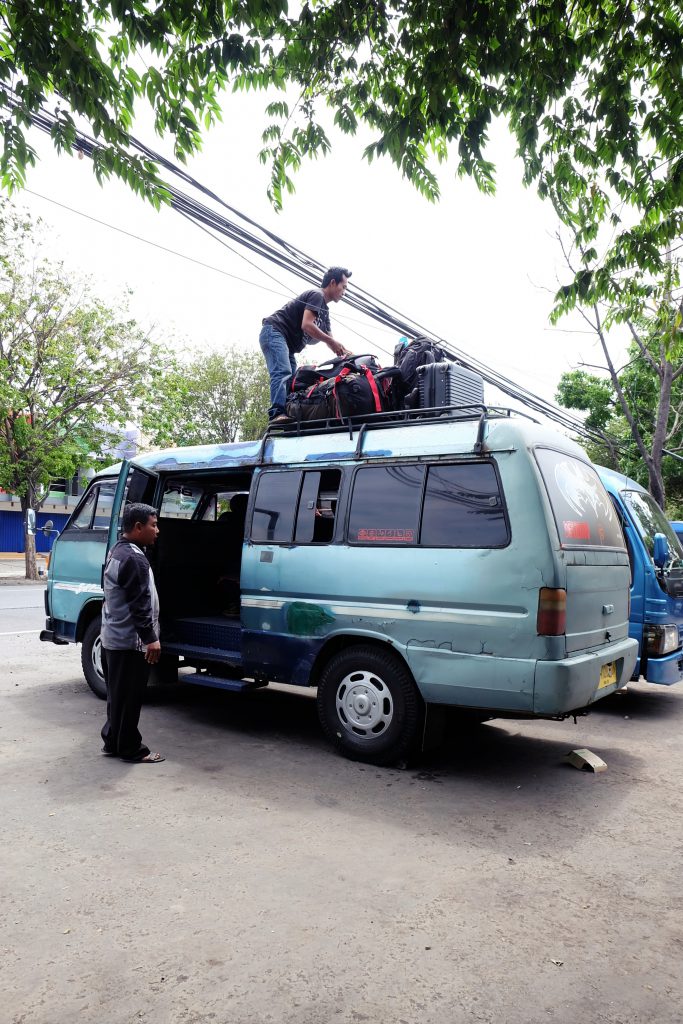 Probolinggo
For the most part, Probolinggo – the village at the foot of the volcano – is about the comings and goings of visitors. So why would they even bother right? Guests come anyway. My room is simple but clean. The bathroom has a toilet and sink with shower head. The handful of warungs are jam-packed. Therefore, take a waiting time into account or have an early dinner. Last bite down your throat? "Here's your bill; now get going." I know for some of you this might sound like the regular deal. It's not! When you get stopped by a local on the street, it is most likely to sell you scarves, hats, gloves or transport. When you're not interested, you get frowned upon. Alright alright, I might exaggerated things a bit but it did give me the impression.
That night my alarm goes off at three o'clock. I turn on the tap of the sink with shower head and BAM: just a tickle of ice cold water. It's fucking eight degrees outside. Those scarves, hats and gloves are kind of practical. An one hour hike up the mountain takes you to Seruni Point from where the view is absolutely mindblowing. On my way up I jump on the back of someone's scooter. It will only cost you a few euros. Besides, it's half past three in the morning. A little early to get overly excited, don't you think?! I watched the sun rise that morning while the fog below slowly disappeared. The pictures don't do justice to the actual beauty of it nor can I describe the feeling. Don't be fooled though. Hundreds of jeeps appear from all over the area. You'll have to share the miraculous affair with many others.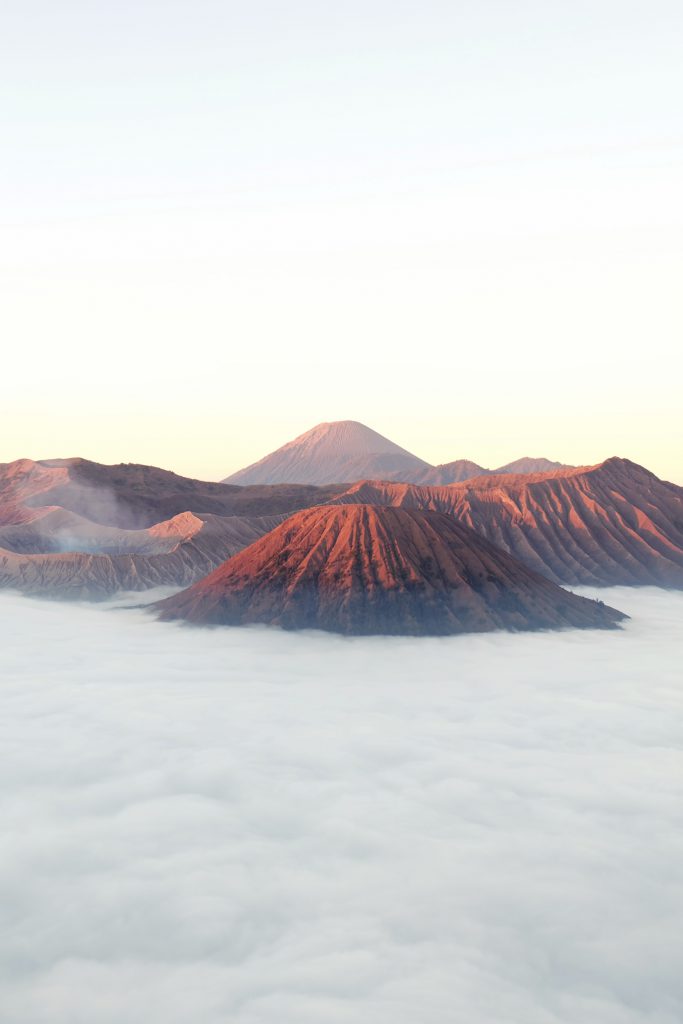 After walking back to the village I decided to take a power nap before climbing Mount Bromo in the afternoon to visit the crater. While you can hire a jeep, scooter or travel by horse, I choose to go by foot. Seemed like a fun thing to do. At first it kinda was but half way through I noticed the hike was a bit more challeging than estimated. It's moments like these I always ask myself what on earth I was thinking. But in the end it's almost always worth every single breath and sweat drop. Mount Bromo got me to set my alarm again for sunrise the next morning. That alone says enough! Mount Bromo has to be one of the most impressive places I've been to so far.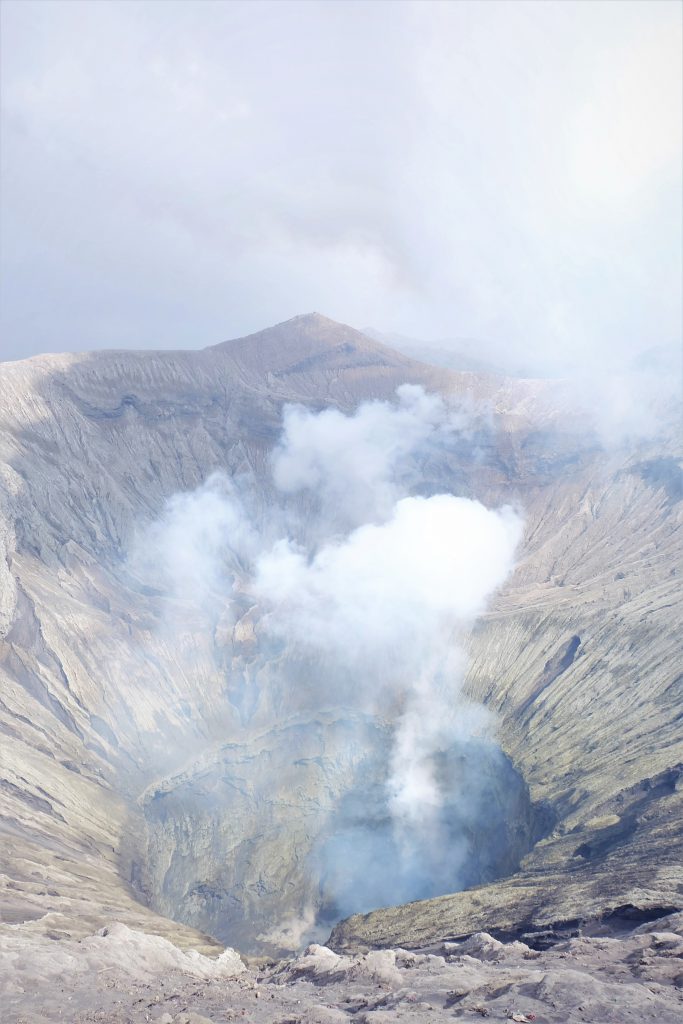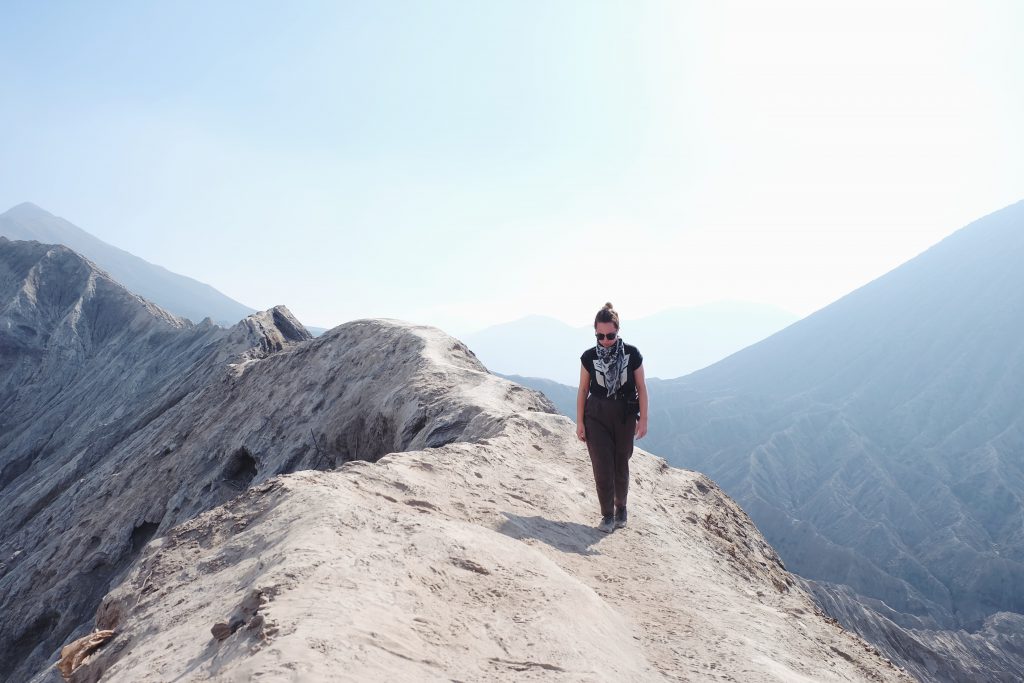 Malang
Back in Malang I am overloaded with friendliness again. I'm staying at Lekker slappie, a cozy room in Blue Village. Andini is a former student at the university in Groningen and was currently staying in Jakarta. I am warmly welcomed by her brother and parents. Although I have never met Andini in person, a friendship develops on social media. It's like a pen pal of the modern age. Small note: set your alarm at a quarter past four. It will save you a heart attack. The mosque next door had me upright in the middle of the night for a pretty intense morning prayer.
Just like any other city Malang has plenty of choices when it comes to coffee and breakfast. I went for pancakes and a cappuccino at 8 oz cafe. I didn't do much more than stroll through colourful kampungs and cuddle with cats, play with kids and chat with residents. I loved it! I ended my day with a little history at Toko 'Oen', up and running since 1930.