Although I can not imagine that you would ever get enough of Havana, I do have to admit that Cuba is more than just its vibrant capitol city. You're probably thinking about a white beach with clear blue water by now drinking coco loco's all day. Yes, that is also Cuba but there is more. It might not be the first thing that comes to mind when fantasizing about a tropical island but Cuba's landscape is actually real stunning aswell. So jump into a colectivo, head west and go see for yourself. Hola Viñales!
Colectivo?
As a solo traveler you will most likely travel by Viazul bus or taxi colectivo. But because tourism in Cuba has grown considerably the last past years, you have to buy a ticket for the bus far in advance. Although the bus is perhaps the most comfortable option of the two, I highly recommend taking a colectivo. You can easily arrange this shared taxi on spot. Tell your casa or a random taxi driver where you're going a day before and they will take care of the rest. They may charge you a few CUC more than the bus would but you will get door to door serves. Something the bus won't provide. It's something to take into amount, don't you think? Plus the colectivo is a much better experience! Tip: check the Viazul rates and add an additional 1 to 5 CUC. It shouldn't cost more.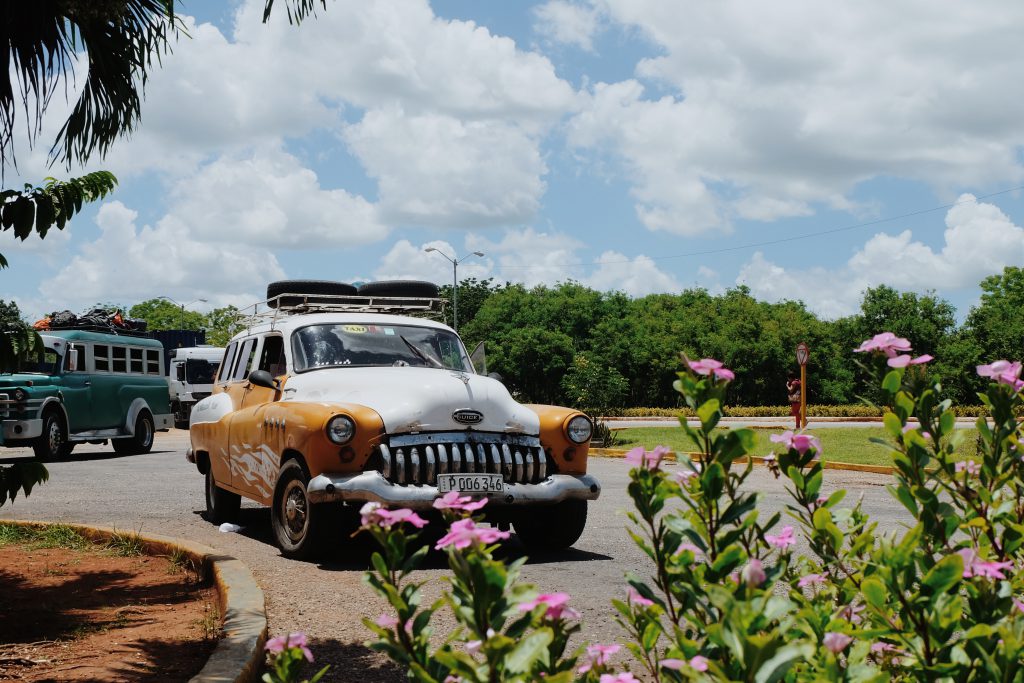 Vinales?
Think horses and carriages, oxen working the harvest and men sitting in a rocking chair infront of their colorful house smoking a cigar. Viñales is a small village west of Havana in the province of Pinar del Río. The area is best known for its tobacco farms, however, the limestone rocks that rise above the valley steal the show. Simply beautiful. No wonder it's on UNESCO's list and probably also on yours now.
Go horseback riding
You can't visit Viñales without going horseback riding through the valley. Ok, maybe everybody is doing it but seriously, it is an absolute must do. I had a really nice morning doing so. If you've never ridden a horse before than no worries! It was a first time for me aswell and I am still alive. Despite the hordes of other visitors year round, you won't see a lot of other people during your tour. You can easily book a tour through your casa. We were with a group of five which was super chill. Our guide Juan José picked us up at the village square at 8 o'clock in the morning. From there it was a five minute walk to the edge of the village where our new best friends were waiting. Juan José is really sweet by the way and loves to tell you more about the region. Along the way you will stop at a tobacco farm where you learn more about the Cuban cigars. Of course you can also try one yourself. Don't miss out on a great morning!
Rent a bike
I definitely recommend renting a bike to explore the surroundings a bit more. I rented a bike for the day but I believe half a day would have been fine. Cost should be around 1 CUC per hour. Hit the road to Mural de la Prehistoria. Although this painting isn't anything spectacular, the ride sure is worth it. Save yourself the trouble to enter the park. I read somewhere the view from a fair distance is much better than it is up close. However, be sure to bike to Cueva La Vaca. This cave is located near Finca Raúl Reyes at the foot of a huge limestone rock. Leave your bike with the farm boy and continue the road by foot. If you want you can walk all the way through the cave to the other end but I didn't think it was a good idea at the time. You see, at the end of the day I'm just a little shitty pants. Don't blame me alright! So if you're like me and you have seen too many scary movies than just walk back to Finca Raúl Reyes and order a fresh juice – with or without rum. You deserved it!
If you have some time left, you can spent a few hours at the swimming pool of hotel La Ermita or hotel Los Jazmines. The view at Los Jazmines is a bit better. However, during peak season it's not really a place to look for some peace and quiet. It's more like the Caribbean version of Starbeach Chersonissos. You either love it or hate it! It is a good way to cool off though but maybe reading a book sitting in a rocking chair infornt of your casa is a better way to put your mind to rest. Note to self: I am no longer 16.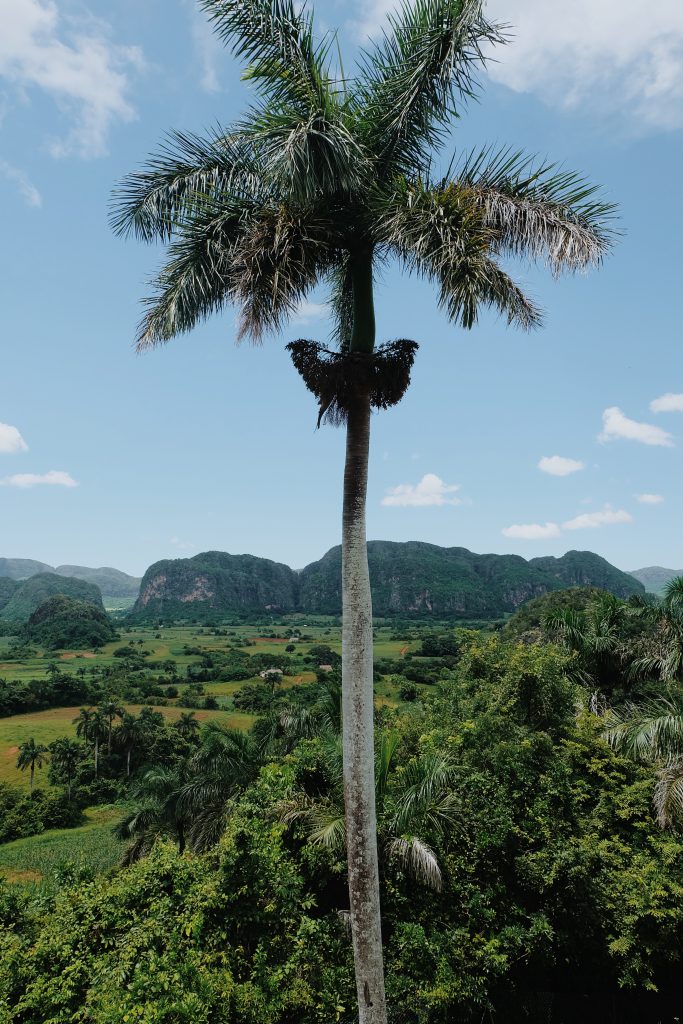 Cayo Levisa
Longing for a day at the beach? You got two options: Cayo Levisa or Cayo Jutias. Both are equally beautiful and a short drive away from Viñales. Nevertheless, they are definitely worth a visit. Infotur offers day trips to both destinations. Cayo Jutias is also easy to get to on your own pace. Still I chose to make the trip to Cayo Levisa, a small island just off the northwest coast of Cuba. Unfortunately the weather decided to turn rapidly the moment I set foot on the island – just my luck. But even with gray skies Cayo Levisa was amazing. Luckily the sun shined between showers. What probably makes Cayo Jutias a bit more unique is the fact that locals like to come there as well. What ever you decide, you are in for a treat.
– X –