'Mi casa es su casa'. In other words: long live the casa particulares. They're the Cuban version of a bed & breakfast. Literally translated to 'private homes'. That's right! Spending the night at a locals house is an absolute must for a visit to the island. The service at most casas is exceptional. For an average 25-35 CUC you'll get your own room with private bathroom. Breakfast costs next to nothing and if you're lucky, you can also stay for dinner – if you let the family know in advance of course. This way you can have a taste of the Cuban culture all at the same time. Moreover, the hospitality of the local people guarantees for an unforgettable experience. Trust me: no hotel can compete with that! I stayed at five different casa particulares and would like to share my thoughts with you.
Casa Madelyn, Havana
By far my favorite choice. Especially because of their cute interior and their perfect location. The colorful old building is located in Centro Havana just a stone's throw away from the old part of town. The rooms are nicely decorated and fully equipped.  The communal balcony will give you a lovely view of El Capitolio and daily life of Havana. Although Madelyn's family lives elsewhere, you will get a warm welcome and they will be happy to help you with anything you need. They will make you feel right at home!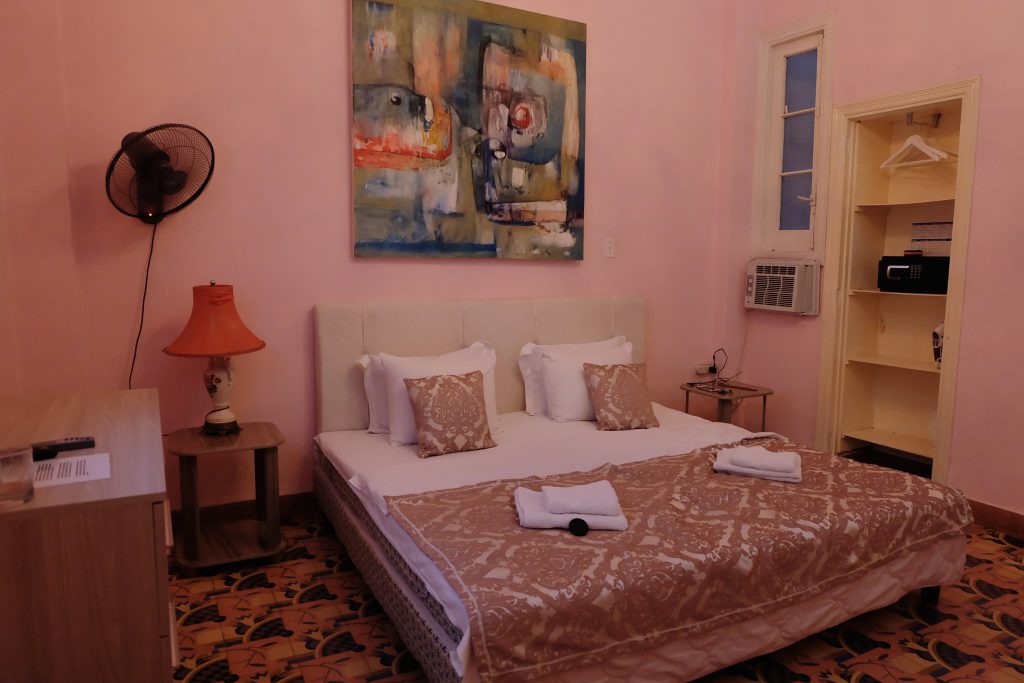 Casa La Habana, Havana
This casa is located op the top floor of an appartment complex in the heart of Havana. Your room is simple but comfortable and clean. The view however is absolutely fantastico! Just because of their cute rooftop terrace you will never want to leave. I seriously want a terrace like that of my own. In addition, Elizabeth and her family are really nice people that will make you feel at ease immediately. They will be pleased to help you navigate around the city or help arrange your further journey through Cuba.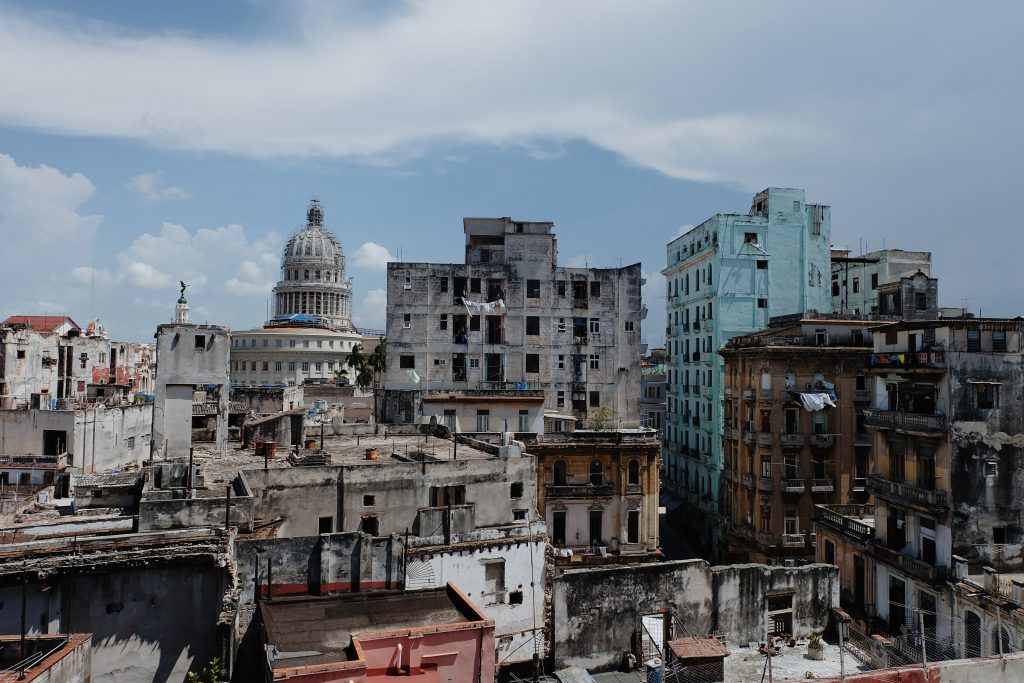 Casa Naca y Geo, Viñales
Naca y Geo live in a quiet street just a five minute walk away from the center of Viñales. The brightly colored houses, who all have rocking chairs on their veranda, will give you that authentic village vibe. The family is happy to arrange trips for you to explore the area. For example, I went horseback riding through tobacco fields for a few hours and rented a bike for the day. The father cooks a delicious pollo by the way. Just saying!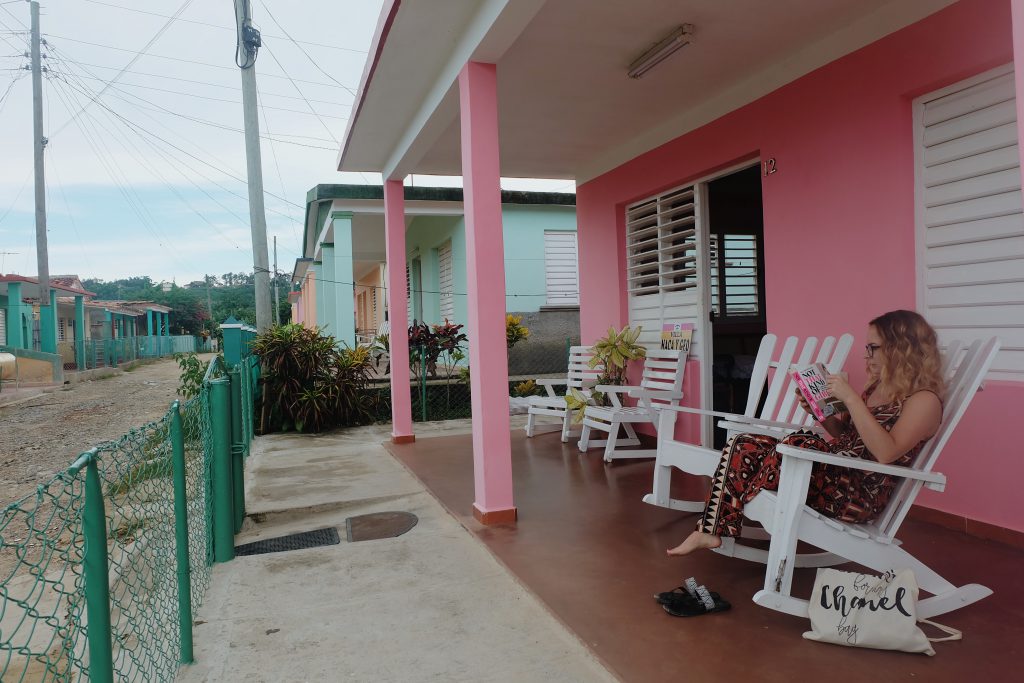 Hostal Asia, Cienfuegos
Hostal Asia is a cute little house on a street corner in the center of Cienfuegos. The main attractions are within walking distance. Your private room is on the first floor. Nancy and her family are as sweet and cute as their house is. You will be welcomed into their home with open arms. Even though I only stayed there for two nights, I felt part of their lovely family. Nancy even speaks a few words English, which helps to start the conversation. Good to know: their neighbor has a home bakery.
Hostal Gattorno, Trinidad
This beautiful two floor colonial house is decorated with care and taste. The ground floor is in use by the Gattorno family. Mariela and Enrique are very friendly people who are happy to help you make your stay in Trinidad as comfortable as possible. Their son speaks pretty good English which is of great help. On the first floor there are two spacious rooms, a patio with kitchen and a living room for guests to use. The roof has a large terrace with an amazing view over the city.
Cubans are very warm, friendly and hospitable people. By staying in casa particulares you will experience this up close. No worries, you will still have enough privacy when every you want. So if you are planning to travel to Cuba anytime soon consider staying at a locals home. You won't find any place better to stay at!
– X –