When thinking of Sicily picture idyllic villages, beautiful countryside and above all very very tasty food. Though the island has got that Italian romantic vibe, there's a little roughness about it. It has got something mysterious. Not sure if it's the ancient history, the spirit of Mount Etna or the presence of the Mafiosi. But Sicily is hot! Even when the sun isn't shining.
Just like that particular week a few years ago. Upon arrival at the airport of Catania we already caught the rumors about the weather forecasts. It had been nice and sunny for weeks but the following days weren't very promissing. Oh well, change of plans. Instead of lying by the pool in our bikini all day, we're gonna have to go out and about. We hadn't left the airport yet and the traffic stress had already started. After driving around in circles we eventually decided to draw out the navi. Finally we were on the right track towards our hotel when all of a sudden we saw a glowing light in the distance. That wouldn't be Mount Etna, would it? No, it couldn't be, could it? Oh yes it could! While driving on the highway we saw lava sliding down the mountain. For a few minutes there the stress had returned. The only lava I had ever seen was in the movie 'Volcano'. No one but us really seemed to worry about this phenomenon. Once we arrived at our hotel, somewhere in a remote village, we were reassured: 'this happens very often'. Often or not, it was something I had certainly never seen before. The next morning streets were covered in ashes and locals were sweeping their front yard like it was just another ordinary day. Sicily had totally blew us away.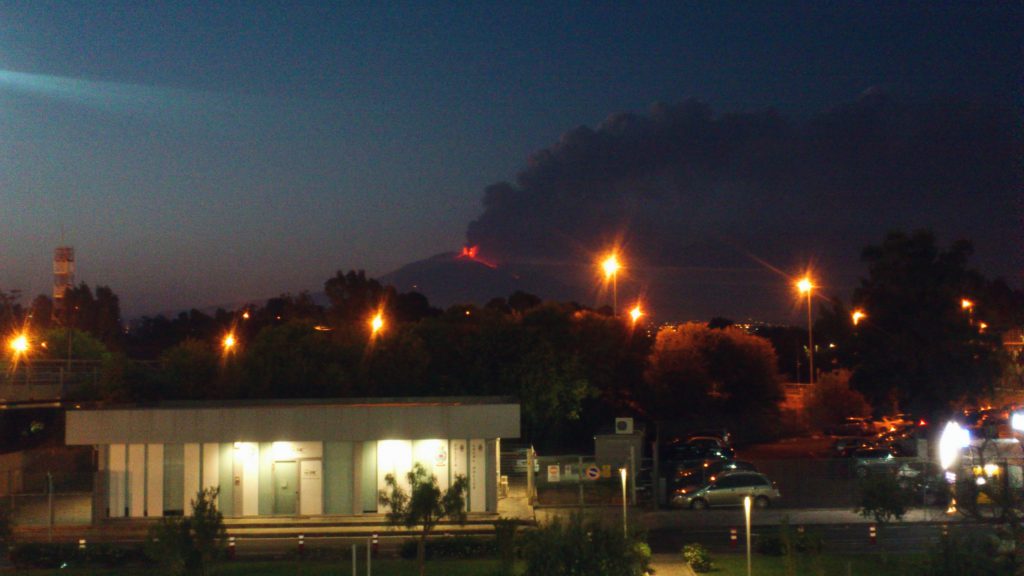 The city of Catania is an ideal base from which to explore the East coast of the island. Of course, there is plenty to do and see in the city itself. Same goes for touristy Taormina, where you'll find the famous Teatro Greco (see head picture). But Sicily's East side has more to offer. This is my top 3 things to do: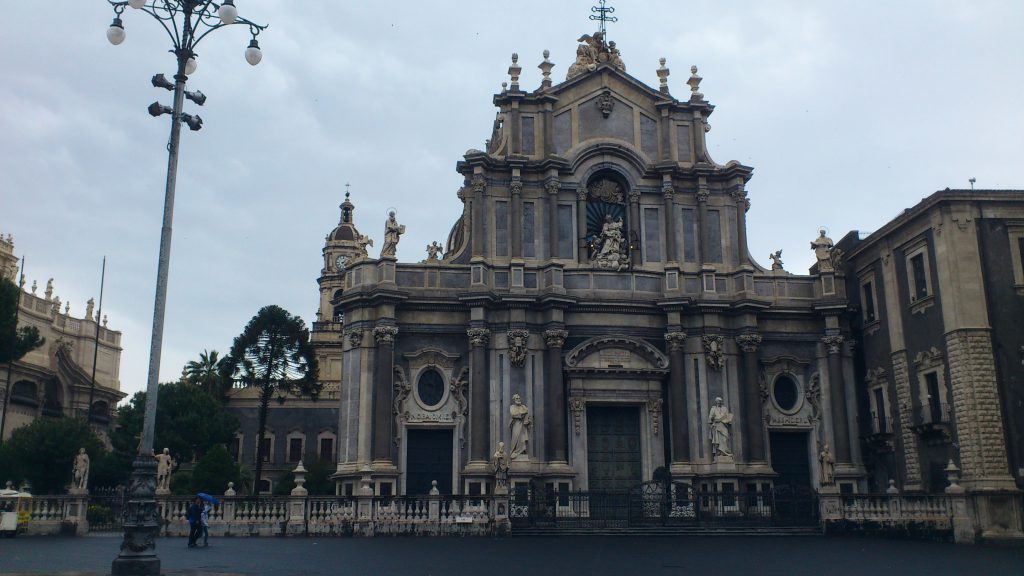 Visit the top of Mount Etna! It is Europe's largest and most active volcano. We were lucky enough to experience this. It not only makes your visit very special but also more adventurous. Walk up to one of the craters and enjoy the view. Don't forget your sweater! It can be cold and windy. The Etna is easy accessisble by car. It's a very nice drive with beautiful scenery along the way. Some advice: stop at a local resteraunt on the side of the road. They might have never seen a tourist before but seriously you'd never eaten that delizioso!
It can get very crowded during high season, but the Alcantara Gorge is a good alternative for a day at the beach. Through the gorge, once created by Mount Etna, runs the Alcantara river. The river is about 52 kilometers long and flows into the seaside resort Giardini Naxos (which is also a nice spot by the way). Do walk a long the gorge to see those solidified volcanic rock cliffs up close. Although the water is freezing cold you can also have a swim. Mother nature is a beauty!
Take a self guided Godfather tour! Even when you haven't seen the movies or you're not a fan this is still a very nice road trip. It's as if time stood still in these little picturesque villages. Go to Savoca and have a drink at Bar Vitella just like Michael did. Who knows, you might meet the love of your life while you're at it. Do walk to the church up the hill named Chiesa di San Nicolò. This is where Mchael got married to his first wife Apollonia. My favorite village however is Forza D'Agro. Yes, here's another church you'll recognize from one of the movie scenes but that's not why I liked it so much. Steep narrow streets will take you to the top of the mountain hill from where you have an amazing view. This (and that delicious food) is why I'm so keen on Italy. Arriverderci!