So you arrived in Prague. You just picked up a glimpse of that famous clock and visited Prague Castle. Both very beautiful but where did all those other people come from? That's right, you weren't the only one. One of the reasons I try to avoid most of the tourist attractions. Another reason is that I believe a city is so much more than it's sights. Therefore experience Prague like a local with with Prague behind the scenes.

On Like A Local you'll find nice inside tips on hidden gems for different cities. It's where I found this authentic city tour. With Prague behind the scenes Dana takes you along some known and unknown spots. Avoid the crowds and discover Prague in a less touristy way by exploring the city through the eyes of a local. Seriously, I can't recommend this enough. We otherwise would have walked right pass Prague's probably most historic (and discreet) monument. KOTVA was the city's first department store. You might think: 'so, what's so special about that?' Well, for a city like Prague this meant the beginning of a new era. Inside tip: the rooftop terrace has a stunning view! In about 4 hours the tour will take you through narrow streets to a few unexpected places. Along the way Dana tells you what you didn't know about her Prague. Due to the Chinese President's visit, who decided to go sightseeing on the same day we did, part of the city was closed down. Therefore we were unable to end the tour where we were suppose to. Despite that we had a good first impression on what Prague has to offer. Thanks to Dana of course.
So we had to explore Prague Castle another time. Fortunately, there are plenty of other fun activities to fill the rest of your day with. Visit the Powder Tower for example. It's quite a few steps to the top but it allows you to admire this beautiful city from above. Just amazing! Or have a look at some modern art at Museum Kampa. Famous for the three large babies next to the building. Is art not really your thing? Don't worry! There's a cafe with delicious cake and coffee. If your a foodie like I am, you'll definitely love Dlouhá Palace. This Gourmet passage is true paradise! A variety of shops sell and serve both local and international high quality products. I ab-so-lute-ly loved it! Butcher's shop Nase Maso is an unique experience especially in the afternoon when it's very busy. But also try some treats at Sisters opposite Nase Maso. Wanna go for a drink? Prague's oldest bar is situated in the Municipal House. The building itself is beloved because of something that has to do with Art Nouveau. At the basement you can spend an evening fully in style.
Every hour Old Town attracks many tourist to watch the Astronomical Clock. That kinda makes one curious. Don't get me wrong, it's an appealing clock but to be honest: no need to beat that crowd to watch the procession of the Twelve Apostles. Instead queue to get yourself some trdelník! This traditional sweet, made of fresh grilled dough covered in sugar and ground walnuts, is just delightful.
Escape from all the craziness? Prague has a number of peaceful parks. Petrin is the largest, and according to say, most beautiful park of the city. It is a bit of a climb up the hill (there seems to be a cable tram to go aswell), but it gives you an amazing view over the Golden City!  Prague, you were lovely.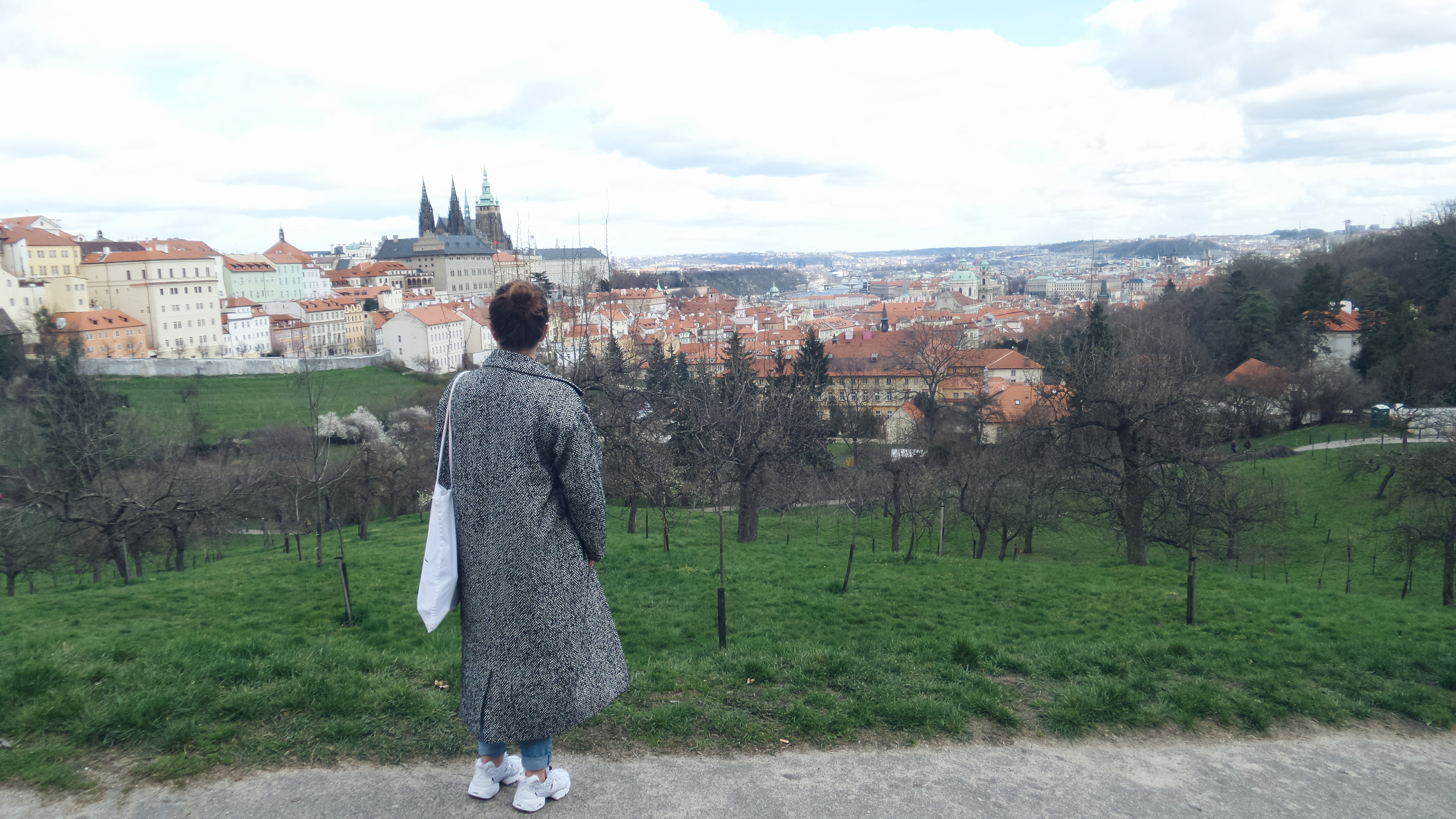 – x –