I wouldn't particularly visit Ireland because of its beautiful weather or its culinary delights, but I do encourage you to go anyway. Why? The country is incredibly beautiful and the people are super nice. In fact, they might just be the most hospitable and sociable people of all of Europe. And yes, the whiskey and the beer probably have something to do with that. So visit a local pub, test your driving skills on 'the wrong side of the road' and discover the green landscape of Ireland.
Tralee is hip and happening – said no one ever
Yet I've visited the small town 7 times. Not because of its bustling atmosphere or its culture heritage, but because my relatives live there and I have to admit: it does have something! A shopping center, a cinema, a swimmingpool, Penneys and a handful of typical Irish pubs to be precise. What's in it for you? Two of the most beautiful drives are only an half hour away, making it a perfect base to explore County Kerry. Besides it's less touristy than nearby Killarney and Dingle.
Ring of Kerry
It is really no surprise that the Ring of Kerry is Ireland's most popular drive. The Ring of Kerry is in fact a real diamant. The loop is about 179 kilometers long and takes you along some breathtaking landscapes. Therefore you should take at least a few days to explore. We drove a short part of the route twice and stopped at Ladies View, Killarney NP, Moll's Gap and Gap of Dunloe. The Gap of Dunloe is a nice picturesque route, especially when you are not the one behind the wheel. It doesn't really matter how many times you visit the Ring of Kerry, it will be a pleasure every single time!
Slea Head Drive
The other beautiful drive near the bustling town of Tralee is part of the Wild Atlantic Way and can be found in Dingle Peninsula. The Slea Head Drive gives you fantastic views over the ocean. However Dingle town is also worth a visit. Very colourful and atmospheric. If you want to experience a local tradition, my advise is to visit the day after christmas. This is when Dingle celebrates Wren's day and locals dress up for a musical parade moving from one pub to the other. There is a lot of drinking involved aswell. Irish fun guaranteed! When the weather is nice – every once in a lifetime – do drive the Conor Pass. It is the highest mountain pass in the country and believe it or not: also bloody amazing!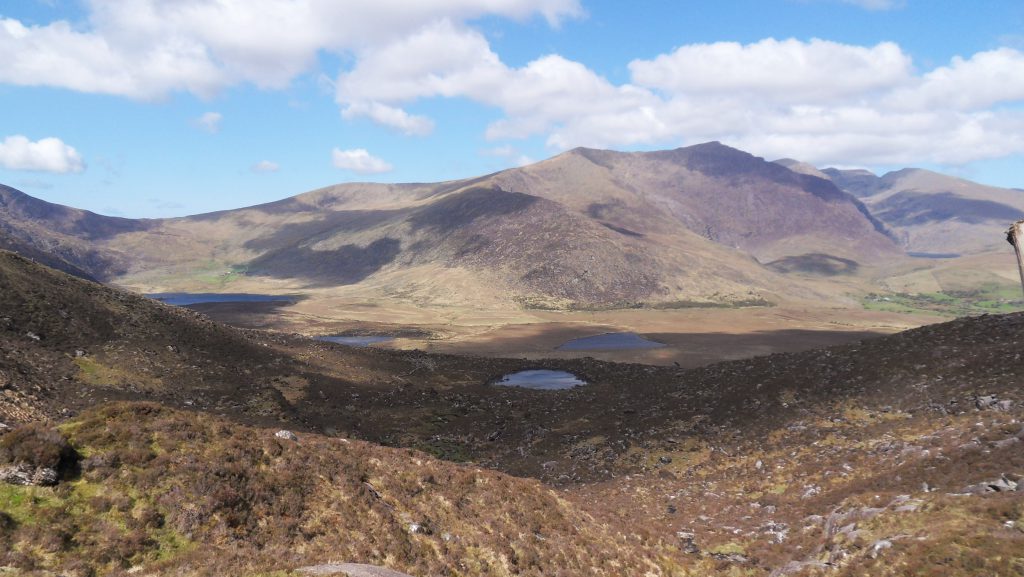 Cliffs of Moher
Along the Wild Atlantic Way you will find the famous Cliffs of Moher between the towns of Galway and Limerick. It is by far the most popular landmark of the country. About a million people over the world visit every year. The Cliffs of Moher cover 14 kilometers of the west coast of Ireland and rise 214 meters above the Atlantic at its highest point. Take care when aiming for that perfect instagram shot because accident do seem to happen. Besides being known as one of the most beautiful tourist destinations, it is also known as one of the most deadliest. Just so you know.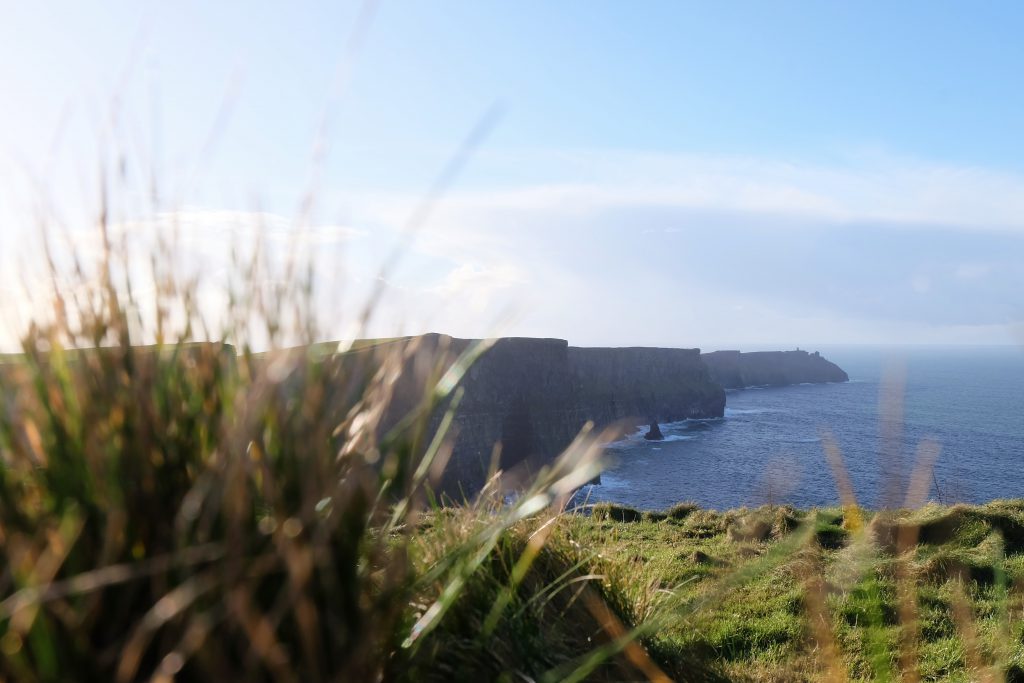 Connemara NP
During summer you may find a handfull of other adventurers like yourself, but during winter there isn't a single soul to be found. Maybe a lost sheep or two along the edge of the road, but that's about it. It was like being on set of one of those horror movies where no one survives. We decided to spend the night in an airbnb on the beach. Seemed like a nice idea at the time. It was an experience for sure, however comfortable turned out to be a different story with tempertures below zero, but hey: what a fantastic scenery man!
– X –