Welcome to paradise baby! De Whitsunday Islands is een eilandengroep tegen de oostkust van Australië en maakt onderdeel uit van het Great Barrier Reef. Het accommodatieaanbod is er niet heel breed en wat aan de dure kant. Er zijn overigens wel kampeer mogelijkheden. Stop echter voor het gemak eerder in Airlie Beach. Dit ligt op de weg van Brisbane naar Cairns, wat ook wel de backpackers highway genoemd wordt. Grote kans dus dat je er langs komt als je door Queensland reist. Vanuit hier kun je het beste een dagtocht langs de eilanden maken. Whitsunday Island, het grootste eiland van de gelijknamige eilandengroep, is een must see! Perfectie bestaat niet, maar dit komt toch wel aardig in de buurt.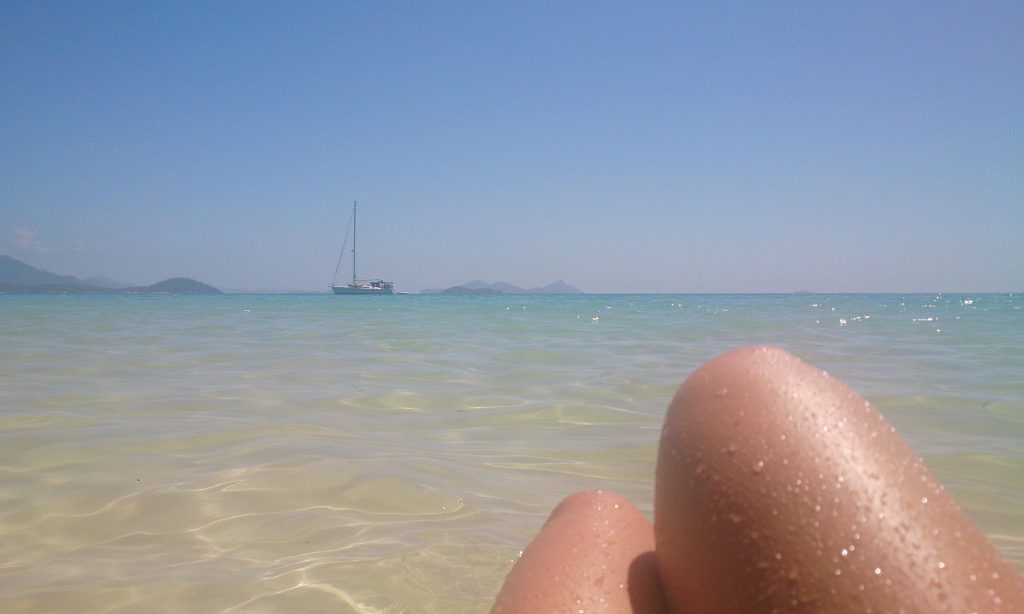 Airlie Beach
Dit kleine dorpje heeft eigenlijk niet meer dan een hoofdstraat en een openbaar buitenzwembad. Shute Harbour Road bestaat uit bars, restaurants en boetiekjes. De straat is niet alleen 's avonds, maar ook overdag een feestje. Je stapt van de ene club banger in de anderen. Na een rondje over deze levendige straat te hebben gemaakt, ga je richting Airlie Lagoon voor wat waterpret. Leg je handdoekje onder één van de palmbomen voor een paar uurtjes bakken in de zon. Voor een heerlijk ontbijtje, lunch of dinner rol je Mr. Bones binnen. Een gezellige pizza bar waar je genoeg andere lekkere dingen kunt bestellen. Hostels zijn natuurlijk kosten besparend, maar na een hoop avontuur op reis is het ook weleens lekker wat meer luxe te hebben. Om het toch enigszins betaalbaar te houden, is er geen betere plek dan Airlie Beach om uit te pakken. Het is ten slotte maar voor 2 of 3 nachten. Verblijf daarom in een appartement van Waterview Airlie Beach. Het uitzicht vanaf je balkonnetje is waanzinnig. Je bed is (in vergelijking met de stapelbedden, die je inmiddels wel gewend bent) super size, je hebt de badkamer helemaal voor jezelf en je hoeft je niet meer te ergere aan het gesnurk van je kamergenoten. Can i have an AMEN! Bovendien is het personeel onwijs vriendelijk, gastvrij en behulpzaam. Het krijgt met recht 5 sterren op Tripadvisor.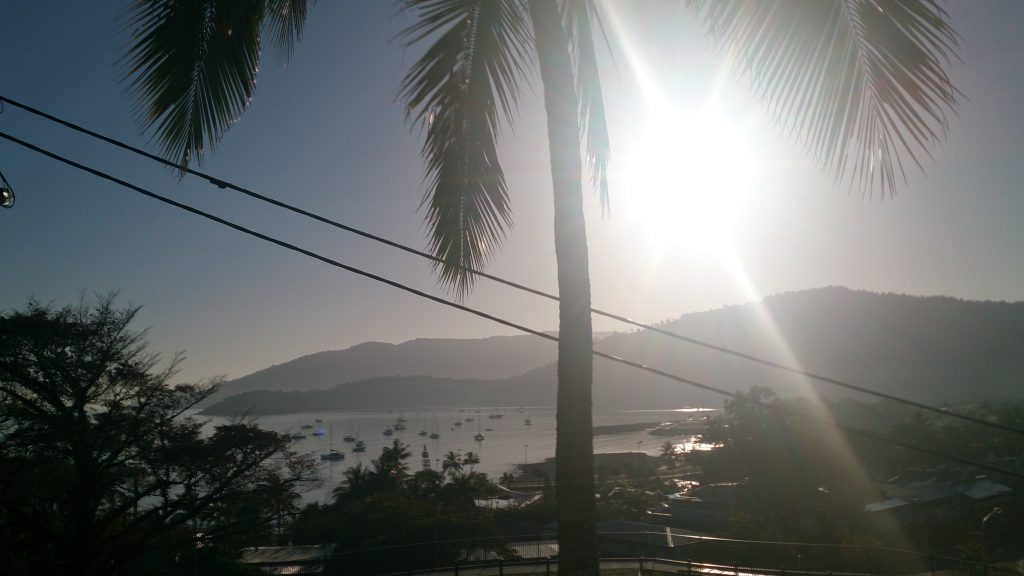 Whitehaven Beach
Ken je dat perfecte plaatje van een parelwit strand met kristalhelder water en een strakke blauwe lucht? Dat plaatje wat je eigenlijk alleen maar op ansichtkaarten ziet? Whitehaven Beach op Whitsunday Island is precies dat. Ja ja, witte stranden heb ik meer gezien (op de Antillen bijvoorbeeld), maar dit is next level. Geloof mij! Met Whitehaven Xpress bezocht ik het eiland. Er gaan tig andere organisaties, maar deze wordt al jaren gerund door dezelfde familie wat het op de één of andere manier persoonlijker maakt. De staf voorziet je niet alleen van informatie over het gebied, maar zorgt ook voor de nodige gezelligheid. Het is de leukste tour die ik gemaakt heb, al kies ik een self-guided tour nog altijd boven een georganiseerde tour. Whitehaven Beach is werkelijk beeldschoon. Je wordt bijna verblind door het reflecterende licht van die felle zon aan de hemel, die alles nog helderder laat lijken. Het zand bevat 98% kiezelaarde en is daarmee het meest pure ter wereld (Heisenberg shit zeg maar). Veel mooier heb ik een strand nog niet gezien. Als er geen andere toeristen zouden zijn, zou je letterlijk een droom instappen. Maar helaas, je bent niet helemaal alleen. Whitehaven Xpress biedt je ruime tijd om zelfstandig door te brengen dus loop een stukje over het 7 kilometer lange strand. Hiermee distantieer je jezelf van de rest, want zo druk is het nou ook weer niet. Wedden dat je jezelf betrapt op het zingen van dat ene liedje uit je jeugd. 'Op een onbewoond eiland..' Het geeft niet, niemand heeft je toch gehoord. Vanaf Hill Inlet heb je prachtig uitzicht op het strand.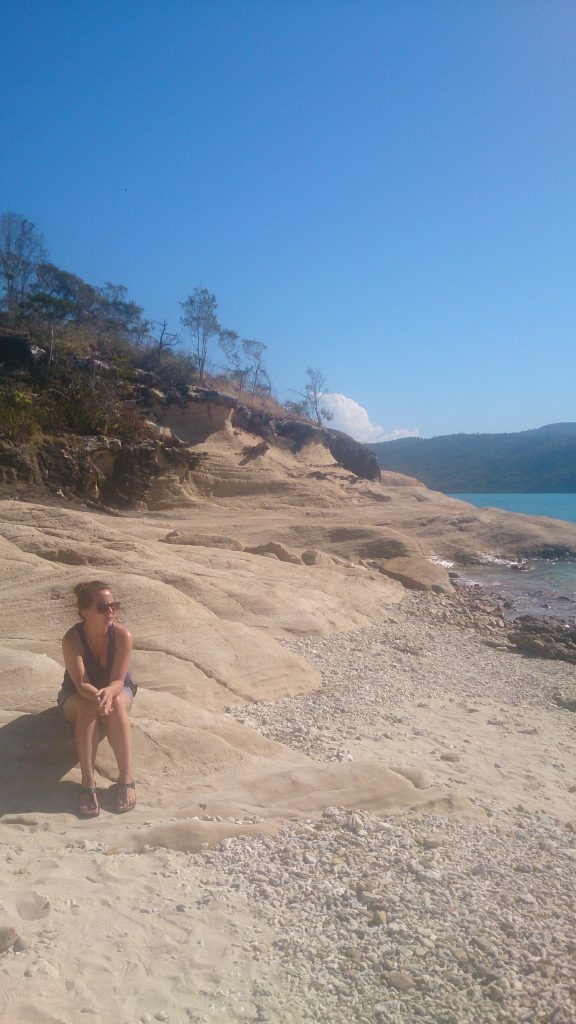 Je vaart verder richting Mantaray Bay, waar gezocht wordt naar een mooi stukje om te snorkelen. Zwemmen op redelijke afstand van de kust, is niet echt mijn ding. Toch ga je, als je er eenmaal bent, gewoon het water in. Al kun je ook de glass bottom boat nemen. Maar nee, geef jezelf een peptalk en laat je angsten op die boot. Helaas zwom mijn angst gewoon achter mij aan en binnen 10 minuten (misschien overdrijf ik) waren we weer terug. Een deel van de angst is op Mantaray Bay gebleven. Cuz we don't need that wanneer we eind september het Great Barrier Reef bezoeken.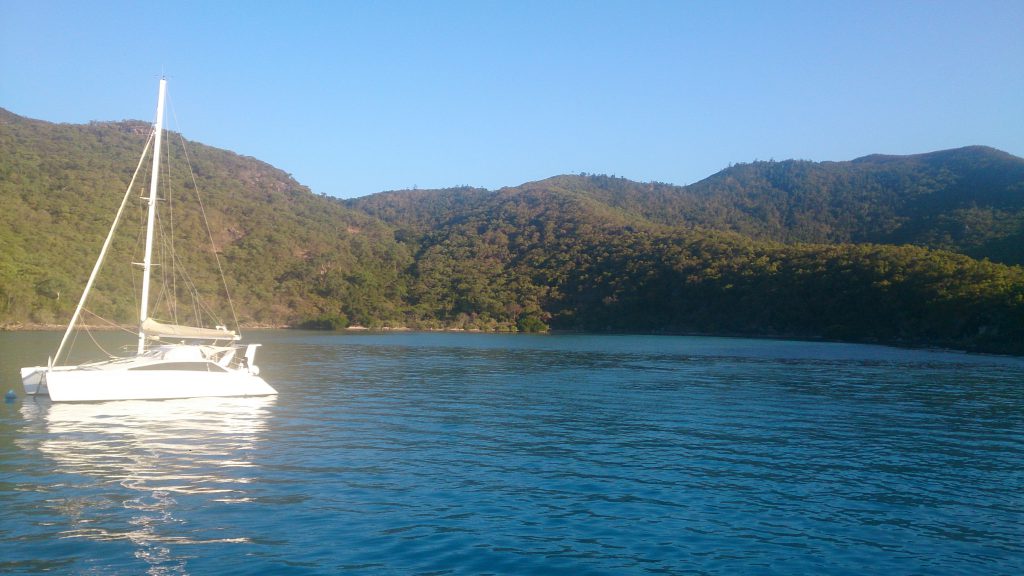 Je komt rond zonsondergang weer aan op Abell Point Marina. Sluit de dag af met een cocktail bij Sorrento's samen met de staf van Whitehaven Xpress en je mede reizigers.