I'm in love! With Thailand and it's people. I don't know what Thailand looked like before october 13th 2016. What I do know, is that after the longest serving King in the world has passed, Thailand remains the land of many smiles. Smiles that perhaps may have different meaning but the minute I arrived I felt very welcomed! It's been an honor to get to know this beautiful country in this particular time. Thailand is awesome! Here are my top 10 must do's when visiting Thailand for the first time.

Pay way too much, but still little, money for a tuk tuk ride through Bangkok. Blame it on the jetlag and your bargaining skills probably still needed some practise. But who cares?! You made the driver's day and at the end of the adventurous ride you're happy you're still alive. Because let's face it: you can't leave Bangkok without cruising the streets in a tuk tuk. Just don't be fooled by any of the driver's smart talk. Just let him drop you of at your destination and leave it at that!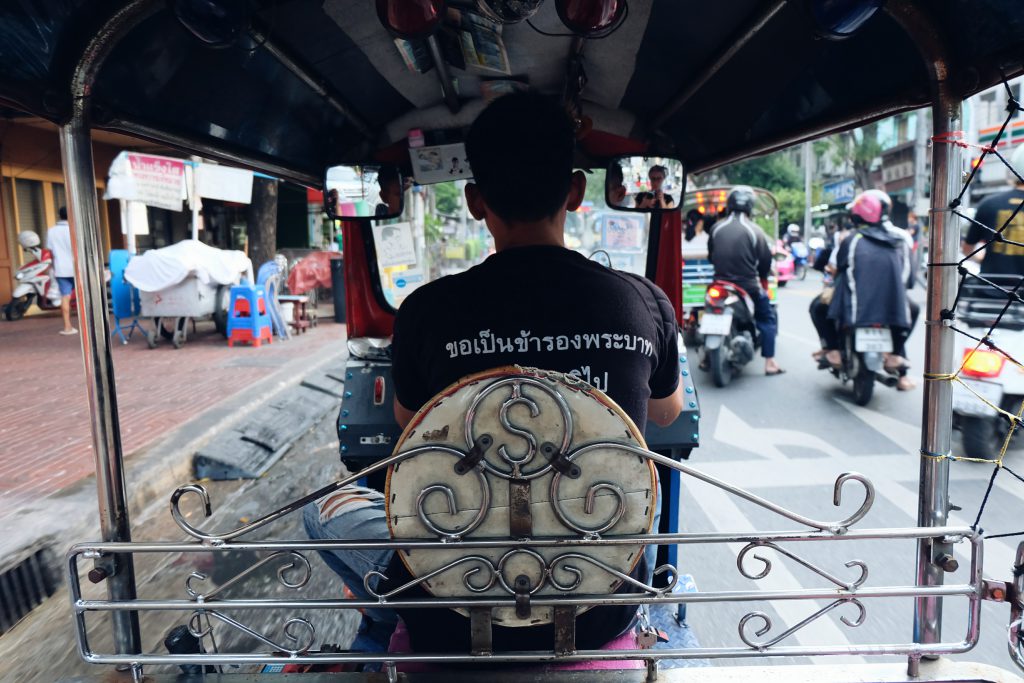 Visit a 7 eleven at least once a day. Seriously, you're doing yourself a huge favor! Not only because they sell yummie goodies but mainly because of the working airconditioning. Thailand is steaming hot and the humidity is killing. You'll find these small supermarkets basicly everywhere.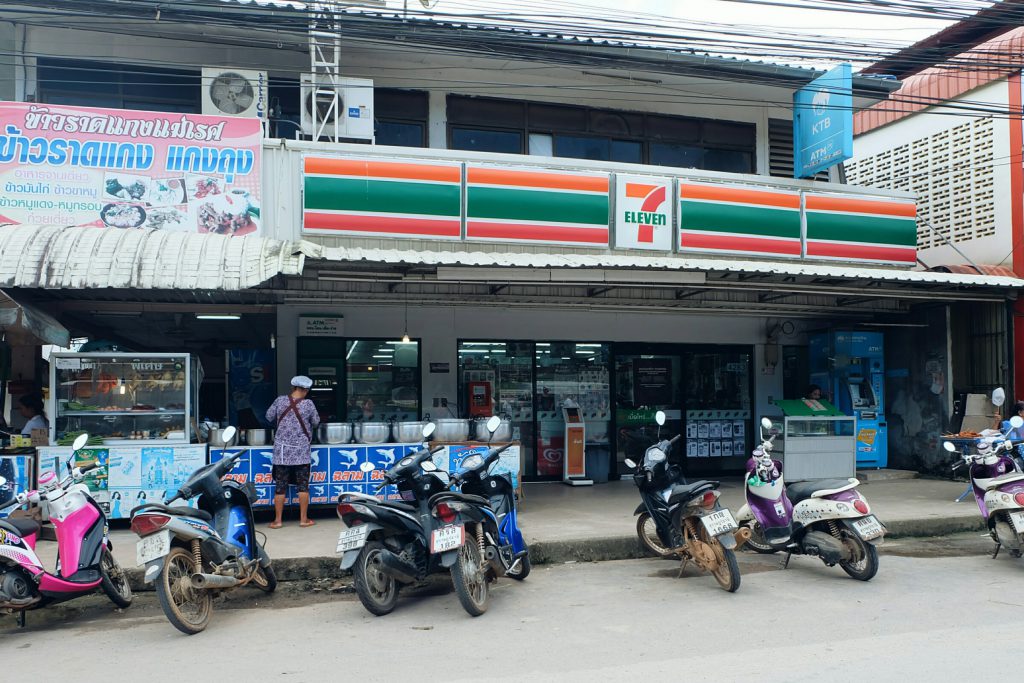 Get lost just for the fun of it. Best thing that happened to me during my time in Thailand. It might cost you some precious time, because 3 hours later you're probably still where you started BUT it will give you some funny stories to tell back home. Despite the language barrier (because not everyone speaks English or is too shy to try) the Thai will, in most cases, always go out of their way to help you. I say in most cases because there are unfriendly people everywhere. The Thai people find it difficult to say no, so even though they might not know the way either, they will at least pretend they do. After a fair game of hints and still no clue of what so ever, you'll eventually be pointed in the right direction. What you'll gain from all of this? You learn to keep your patience. That has to count for something!
Take lots of pictures of locals! Thai people love to take photos as much as you do during your holiday. So don't be shy to take that portrait. Just always ask first to avoid awkward situations. However, chances are that there was already a snapshot taken of you anyway. It happened to me several times. Sometimes without me noticing but other times there would be a phone in my face ready to take a selfie with a total stranger out of nowhere. I loved it! Locals like it a lot when you try to speak their language so learn some Thai words. Sawasdee kâ/kráp or kòrp kun kâ/kráp will go a long way.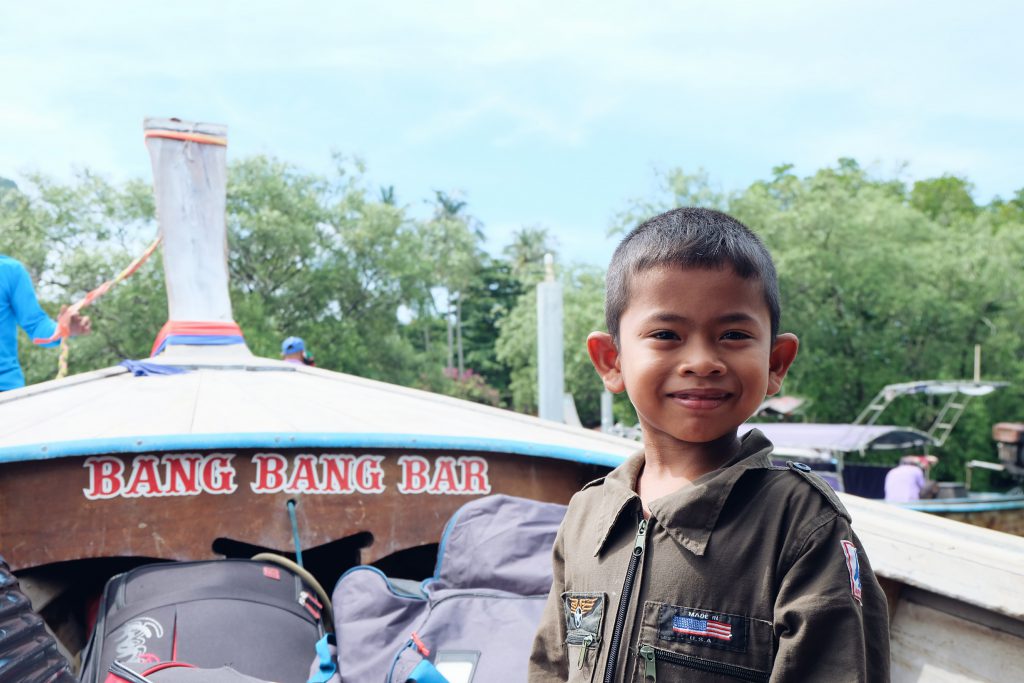 Try Thai street food. It's not only super cheap but also very tasty. Some of the best food I had during my travels. Don't worry about getting sick. The stalls with a long queue or with lots of local customers are usually safe. Your new favorite dish will be pad thai for sure but do try something different as well like som tam for example. Have this spicy papaya salad with or without rice. But before you order anything just remember to ask for 'not (so) spicy'.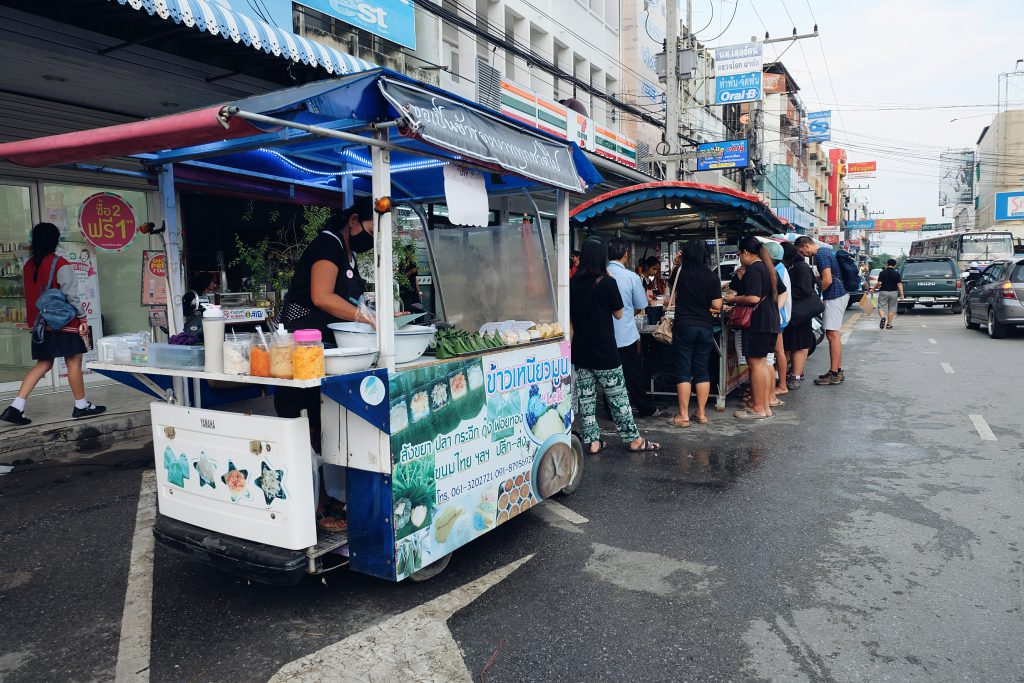 Obviously you can't say no to a Thai massage. I mean come on?! Do I really need to explain myself? It's not every day you get teared apart for just 8 euros per hour. Proverbial speaking of course. 

Visit the Elephant Nature Park in Chiang Mai or Kanchanaburi. Please do not ride an elephant. Unfortunately many tours still offer elephant trekking and many people still participate. How fun this activity may seem, it is not fun for the elephants! If you want to interact with these incredible creatures visit the Elephant Nature Park. The elephants here have no saddle, are not tied to a chain and their keepers do not carry a stick. Here you can take care of the elephants and observe them in their natural behavior. Not only more fun for you but also more fun for the elephants!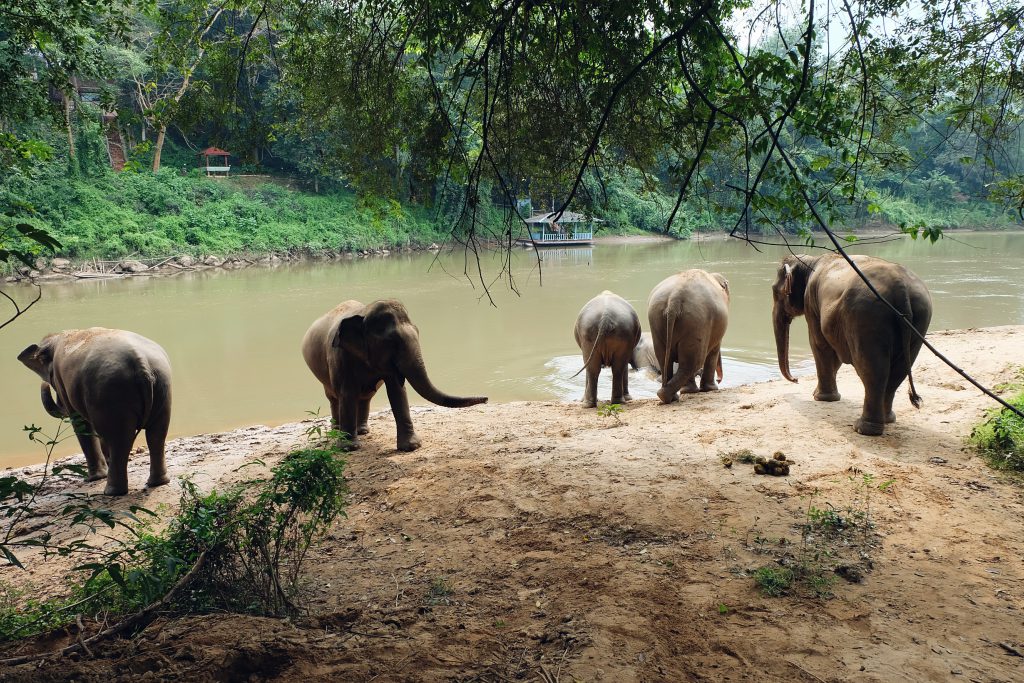 Learn how to cook Thai during a Thai cooking class. Or at least make an attempt to. I have a serious thing for food but when it comes to the kitchen I am not exactly what you call a kitchen princess. I'm more of a mess. It's great fun though. Hopefully something you learned during the class will linger. At least I wrote down the recipe.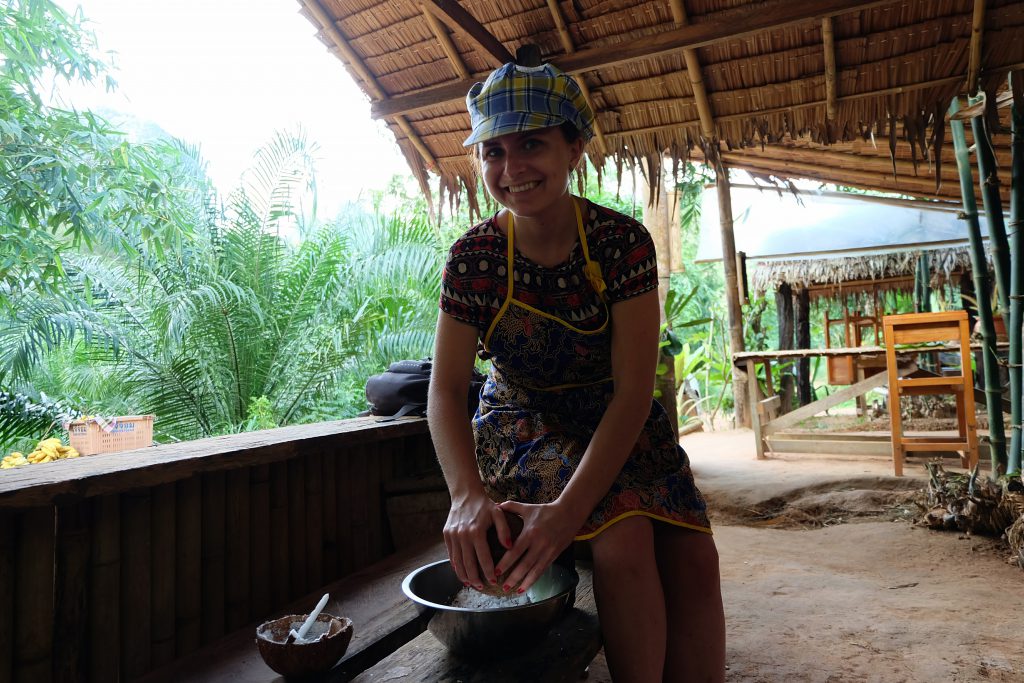 Forget the full moon parties. Instead take part in a cultural festival. Due to the mourning period many activities, including the full moon parties, were cancelled. Fortunate, however, some traditional events were still celebrated but subdued. I was lucky enough to experience Loy Krathong. During full moon in november the goddess of the water is honored by letting 'krathongs' (a sacrifice of lotus flower with candles, etc.) float in rivers and lakes while making a wish. The Thai believe that with the krathong, sins and bad luck will also float away. Way more interesting than drinking out of a bucket if you ask me.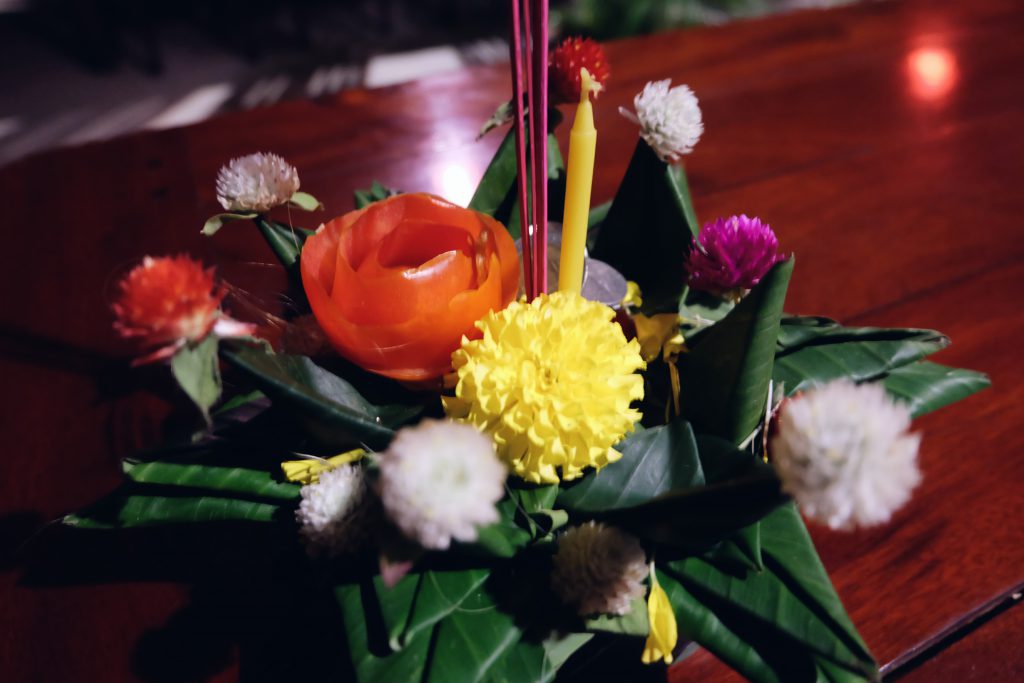 Try all the different local transport. You'd already taken a tuk tuk ride but there are a dozen other ways to travel from A to B. The BTS and MRT only operate within the city center so outside of Bangkok you have to rely on different transport. Take a sangthaew (pick up truck with a bench on the back of the car) or a minivan. They kinda work the same as the public bus does. It's not only way cheaper than a taxi, it's also more fun. I really enjoyed traveling by train and taking the local bus for 'short' distances. However, nothing beats a scooter taxi. If you like to keep your life I would think carefully about trying one of those in Bangkok's chaotic traffic but otherwise: it's perfectly safe (is what you continuously keep telling yourself).